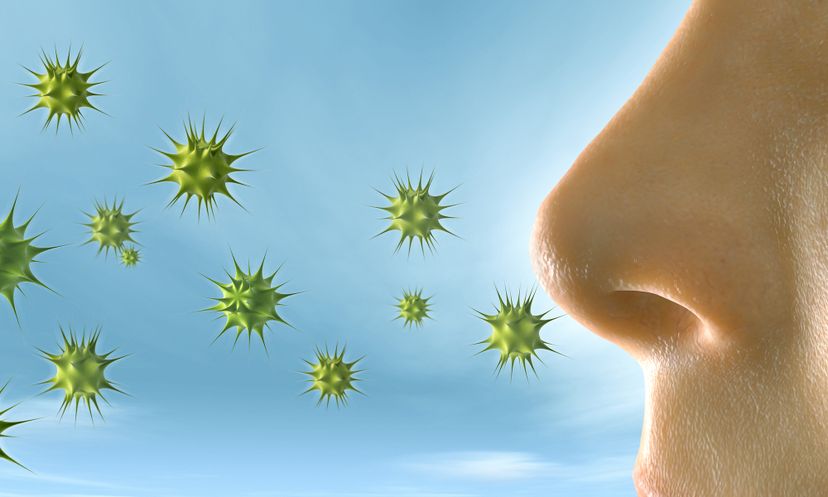 Whether you're traveling for business or pleasure, nasal allergies can make traveling a nightmare. First choose a location that's relatively free of the allergens to which you're most allergic. Then follow these tips to ease allergy symptoms.
Before You Leave Home
Bring along your nasal allergy medications. Carry them in their original containers, and bring copies of your written prescriptions.
Pack your own snacks. Food on airplanes and trains come from vendors, so it's unlikely anyone can tell you exactly what's in the food. If you have food allergies, carry your own food. Also, ask what's in the food you order or buy because it may contain hidden allergens such as nuts. If you have ever had a severe or anaphylactic reaction to certain foods, talk with your doctor about getting a prescription for an injectable type of epinephrine to take with you.
Arrange to continue your allergy shots if you're traveling for extended periods. Whenever possible, it's best to be at maintenance levels with your allergen extracts before traveling. Shots should be administered by a qualified medical person who has experience handling severe reactions. Make sure you wait with the healthcare provider for at least 30 minutes after the injection, and make sure that injectable epinephrine is available in case of a severe reaction. If you're traveling internationally, be sure that your allergen extracts are clearly marked with your name and the name of the extract. Keep extracts refrigerated.
Getting There
Clean the car. If you're traveling by car, keep it clean by regularly vacuuming the seats and carpeting.
Ask for a nonsmoking car with air-conditioning when you rent a car. Turn on the air-conditioning or heater and open the windows for at least 10 minutes before entering the car to remove dust mites and molds.
Keep the windows rolled up and the air-conditioning set on recirculate air when driving. To avoid excess air pollution when driving, travel in the early morning or late evening when air quality is better and traffic is lighter.
Ask for the nonsmoking section in planes, restaurants, and trains. Sit as far from the smoking section as possible. Domestic air flights are nonsmoking, but international flights may not be.
Avoid flying with nasal congestion. If possible, don't travel by air when you have sinusitis or a sinus or ear infection. If you must fly, take an oral or nasal spray decongestant about an hour before takeoff to help prevent ear or sinus pain. Try chewing gum, swallowing often, and drinking liquids to decrease the pressure in your ears. While flying, use a saline nasal spray once an hour to keep your nasal membranes moist.
At the Hotel
Ask for synthetic blankets and pillows. If possible, bring along dust-proof, zippered covers for pillows and mattresses. Or take your own bedding, especially if you're allergic to the harsh detergents often used in commercial laundries.
Request a nonsmoking room. In some hotels, allergy-proof rooms are available. Reconfirm your request when you check in.
Stay in a hotel that prohibits pets. If cat and dog allergies bother you, ask for a nonpet room. That is a room in which no pets have been allowed. When staying with people who have pets, keep in mind that even if the pet is put outside, pet allergens are still present.
Bring your own nonscented or hypoallergenic shampoo, soap, and other such items. If there are fresh flowers that bother your allergies in your room, put them in a common area or in a closet.
Get it cleaned. When renting a room or cabin on the waterfront or in a forested area, ask that it be cleaned, vacuumed, and thoroughly aired out before you arrive. Ask about prior water damage that could indicate a large amount of mold.