Quick -- what's the strongest, most important muscle in your body? No, it's not the gluteus maximus you've been working out on the weight bench recently. It's your heart. (Though your heart appreciates the strength training, too.)
While all of us, men and women alike, have a heart pumping blood through our veins, and we all face the chance of developing heart disease as we age, women are often unaware of their specific risks and symptoms. Some factors in heart disease development are issues only women have to deal with, like hormonal birth control.
Other factors, like genetics and race, can't be changed; however, lifestyle choices, like eating a healthy diet and quitting smoking, certainly can.
Keep reading to find out five facts about women's heart health that may be new to you. And even if they aren't, they're worth reading again.
5
Women are More Likely to Die of a Heart Attack
That's right. According to WomenHeart.org, the National Coalition for Women with Heart Disease, Women are more likely to die of a heart attack than men are, and their quality of life post-attack is usually worse than men's if they survive. Recent research suggests that this might be because heart disease in women is different from heart disease in men, and the "classic" tests and symptoms might not catch the trouble.
Writing for the Los Angeles Times, Kendall Powell describes how both men and women can develop fatty plaque buildup in their large coronary arteries, creating a blockage that blood can't pass through. But women may be more likely to develop cardiovascular disease in the microvessels, or tiny arteries, of the heart. If these little blood vessels don't function properly under stress to allow enough blood to the heart, the result is the same as a blocked artery: heart attack.
When women's bodies build up plaque in the larger arteries, it's usually formed in a thin layer all along the walls of the blood vessel rather than a big, lumpy block. When doctors perform an angiogram to test for heart disease, the blood is still flowing evenly, making detection of the plaque difficult. But as the vessel narrows, it constricts the blood flow. If it closes, it can result in a heart attack.
There are other risk factors involved in heart disease that we'll discuss next.
4
Race Matters in Matters of the Heart (Disease)
African-American, Native American, and Hispanic women are all at greater risk for heart disease than white women, according to WomenHeart.org. This is partly due to genetics, and mostly due to the fact that these populations are more likely to have contributing factors like high blood pressure, high cholesterol and obesity.
While there's not much we can do about changing our race or our sex, we can definitely do something about those contributing factors. Using diet and exercise to lower blood pressure and cholesterol keeps our arteries clear and our hearts strong enough to pump blood in times of stress.
The American Heart Association says that while minority populations need to pay special attention, heart disease still affects more than one in three adults of any sex or race in the U.S. Staying on top of "the numbers," as medical professionals like to call blood pressure, cholesterol levels, weight and other somewhat controllable factors, is smart for everyone, regardless of race.
Up next, another controllable factor: smoking.
3
Smoking Increases the Risk of Dying from Heart Disease
Even if you didn't already know that smoking cigarettes increases the risk of death by heart attack, it probably wasn't a shock to find out. But it might surprise you to learn that, according to the American Heart Association, smokers are two to three times more likely die from heart disease than non-smokers. Of the nearly half-million smoking-related deaths each year, almost a third are due to cardiovascular disease.
But the good news is there's hope! As soon as you quit smoking, your heart says a big thank you and your risk gradually declines. Within just a few years, your risk of stroke and heart disease matches that of a non-smoker. There are as many ways to go about quitting as there are former smokers, including nicotine gum and patches, prescription medications, support groups and that old stand-by, quitting cold turkey.
Sure, you'll be cranky for a while. But what's a few weeks of cranky behavior compared to a few years added to your lifespan?
Smoking can also affect another risk factor: birth control. Keep reading to find out more.
2
Birth Control Can Raise the Risk of Heart Attack
While hormonal birth control pills are generally safe, women with other contributing risk factors like high blood pressure, high cholesterol and those who smoke are at a higher risk of heart disease while on the pill. This is especially true once women reach the age of 35. Birth control pills increase blood pressure in some women, and when combined with advancing age and smoking will only raise the risk of cardiovascular disease.
Womenshealth.gov, part of the U.S. Department of Health and Human Services, tells us that birth control patches may actually expose women to higher doses of estrogen than those who take the pill. The greater exposure to the hormone may create blood clots, and therefore heart attack or stroke becomes more likely. Again, other risk factors like smoking, age and overall health come into play.
Only one more fact to go, and this one you may find surprising.
1
Heart Disease Kills More Women than Breast Cancer
Despite the pink ribbons, scary statistics and races for the cure, far more women will die of heart disease this year than breast cancer.
Actually, heart disease will kill more Americans -- men and women of all races -- than all the other causes of death combined. And as Dr. Sooji Lee-Rugh, writing for the San Jose Mercury News states, while one in nine women will develop breast cancer, one in three women will die of heart disease.
The good news is that heart disease is also the No. 1 most preventable disease in the country. It all comes down to taking care of our bodies that house our hearts: keeping blood pressure in check, cholesterol low, weight reasonable and activity up. And don't smoke!
The symptoms of a heart attack in women are different from those in men, and often include back pain, breathlessness, dizziness and nausea. Recognizing the early signs of a heart attack as it is happening can reduce the numbers of women who die from cardiovascular disease each year.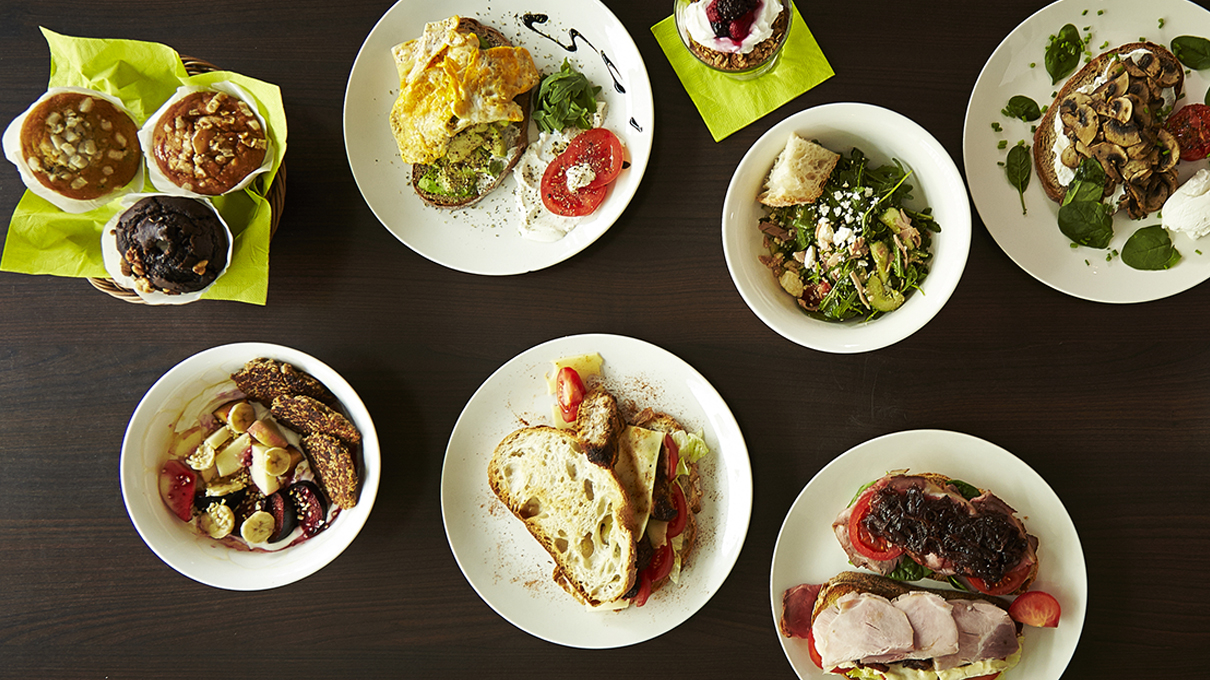 Up Next
How are skipping breakfast and atherosclerosis related? Learn about the results of a new study in this HowStuffWorks article.
---
Related HowStuffWorks Articles