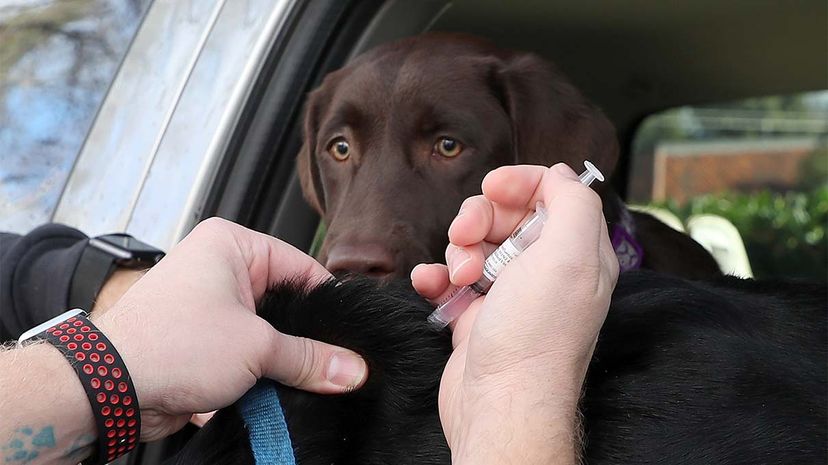 Influenza, a respiratory illness caused by viruses that infect the nose, throat and sometimes the lungs, can cause mild to severe illness, and even prove fatal, which is a good reason to get a shot of the latest flu vaccine each year.
But one of the bewildering — and scary — things about the flu is that it's a protean enemy, one that can assume different forms. A flu virus is capable of reassortment, in which it picks up pieces of other flu strains that have infected the same cell, and of evolving by mutations. (Here's an article from Journal of Virology that explains how those processes work.) As it does this, it's also capable of changing enough that it can jump from "reservoirs" of host animals, such as wild birds, poultry and pigs, to humans. The H1N1 influenza pandemic in 2009-2010, for example, was caused by a virus that turned out to be a genetic hodgepodge, fashioned from bits and pieces of North American, European, and Asian swine viruses, with some North American avian influenza and a segment of human influenza mixed in for good measure.
And now, a study published June 5 in the journal mBio contains the worrisome news that in the future, we may have more to worry about than just swine, poultry or avian flu. Researchers have found a set of flu strains, avian in origin, that have jumped from swine to dogs in China, and then have reassorted with dog viruses, to produce several new canine flu strains in that country.
"I think the most important concept is that a few years ago, dogs were not considered a major host of influenza virus infections," explains Adolfo Garcia-Sastre, the study's corresponding author. He's director of the Global Health and Emerging Pathogens Institute and principal investigator at the Center for Research on Influenza Pathogenesis, Icahn School of Medicine at Mount Sinai in New York City.
"Most of the hosts we were worried about for generations of potential viruses that could infect humans were poultry viruses, bird viruses and swine viruses," Garcia-Sastre says. "But the situation seems to be changing."