Learn about the contributing health factors in the death of Whitney Houston. Take a look at her career and what led to her eventual passing.
Photo by Paul Natkin/WireImage/Getty Imgaes
After a longtime struggle with drugs and addiction, singer and actress Whitney Houston passed on February 11, 2012. She was found unresponsive in a bathtub in the Beverly Hilton Hotel. The official cause of death was announced as an accidental drowning. Traces of cocaine, marijuana, Xanax, Benadryl and other medications were also found in her system. Whitney Houston on August 30, 1986 performing in Chicago, IL.
Photo By L. Busacca/Contributor/WireImage/Getty Images
Contributing factors in Houston's death were symptoms of heart disease, causing a narrowing of blood vessels that can cut off blood and oxygen to the heart. Whitney Houston and her mother Cissy Houston appear during a taping of an MTV show in 1989 in New York City.
Photo by Phil Dent/Redferns
The effects of frequent cocaine use are often linked to cardiovascular complications such as heart attack, rupture of the aorta, irregularities in the heart's rhythm, cardiomyopathy (disease of the heart muscle) and high blood pressure. Whitney Houston performs on stage in 1995.
Photo by Sandra Rose/FilmMagic/Getty Images
Houston's relationship with former husband Bobby Brown was often peppered with rumors of drug use. Bobby Brown and Whitney Houston *Exclusive*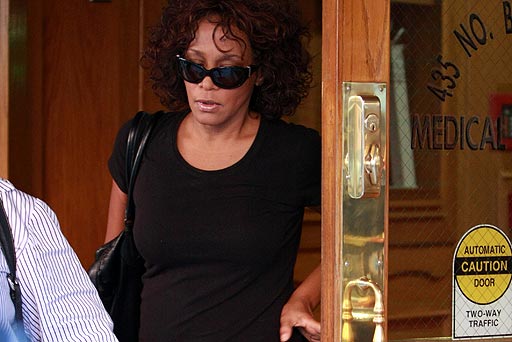 Gustavo Munoz/BuzzFoto/FilmMagic/Getty Images
Whitney Houston leaves a doctor's office on November 19, 2009 in Los Angeles, California.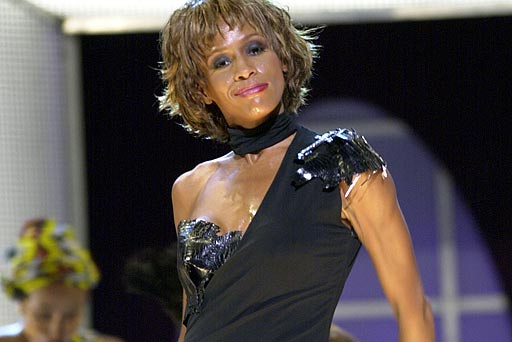 Photo by KMazur/WireImage/Getty Images
Whitney Houston during Michael Jackson's 30th Anniversary Celebration show at Madison Square Garden in New York City.
Photo by Jeffrey Mayer/WireImage/Getty Images
Whitney Houston and daughter Bobbi Kristina arrive at the Clive Davis And The Recording Academy's 2011 Pre-GRAMMY Gala at The Beverly Hilton Hotel on February 12, 2011 in Beverly Hills, California.
Photo by Gabriel Olsen/FilmMagic/Getty Images
Whitney Houston arrives to the Kelly Price & Friends Unplugged: For The Love Of R&B GRAMMY Party at Tru Hollywood on February 9, 2012 in Hollywood, California. Houston was laid to rest on February 19, 2012 in Westfield, NJ.