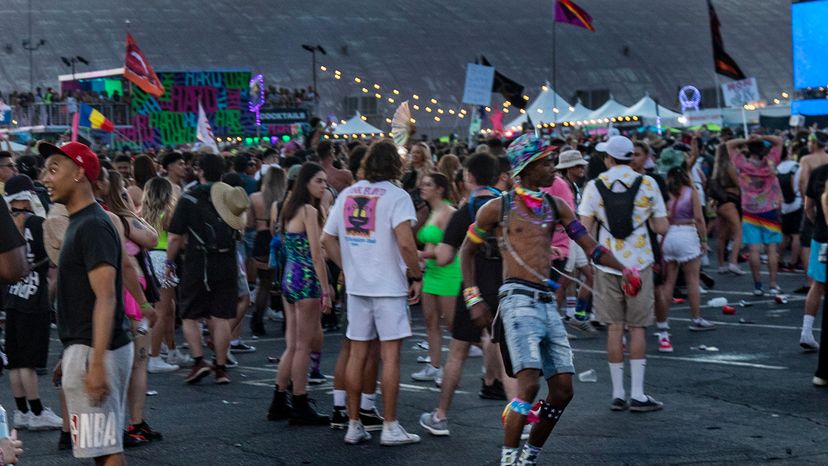 When the COVID-19 vaccine became available, Perry Knight of Fort Lauderdale, Florida, got in line as soon as he was eligible. He'd already done battle with the virus and wasn't interested in going there again. "I first tested positive in August of 2020, and spent two nights in the hospital because I was having a hell of a time just catching my breath. It had to be up there as one of the worst experiences of my life," says Knight in an email. "It's like being underwater and about to come up for fresh air, and halfway through drawing that fresh air, a tightness interrupts it."
Knight got both doses of the Pfizer vaccine in May 2021. Despite that, he wasn't too surprised when he tested positive in July. "I was more of having a feeling like, 'Wow, I should just play the lottery, because this luck is incredible' if you know what I mean," recalls the cycling enthusiast and lead editor at Wheeligreat. "I was mentally preparing to go back into the hospital for another horrible couple days." Fortunately, his second go-round with COVID-19 was nothing like the first. His symptoms were mild and short-lived, an experience that has only strengthened his appreciation of the vaccine.
"After seeing firsthand my experience with COVID with and without the vaccine, it's given me enough faith in the medical system that vaccinations are doing their part to protect us," he says. "It's not a shield 100 percent preventing the virus from getting to us, but it's a relentless warrior who really keeps the worst of it at bay."
Still, it really upsets a lot of people that COVID-19 is possible, post-vaccine. How does that even happen? "When a person gets COVID-19 even after being fully vaccinated, this is known as a breakthrough infection since it breaks through the developed immune response," explains Dr. Sri Banerjee, faculty member in Walden University's Ph.D. in Public Health program via email.
This type of COVID "breakthrough infection" is not unusual. Indeed, it's actually to be expected, given the virus's recent mutation. "With the delta variant it certainly is more common," says Dr. Aaron Glatt, representative for the Infectious Diseases Society of America (IDSA) and chair of medicine at Mount Sinai South Nassau in Oceanside, New York. "These variants have higher transmissibility than the earlier strains. They also have higher viral loads, so they're more transmissible even to people who are vaccinated, so this is a concern."
Breakthrough infections are nothing new. In fact, the medical community sees them every single year with regard to influenza. However, most people believe that vaccines provide complete and total protection. "Being vaccinated doesn't mean you won't get the infection; it only increases your capability of fighting the virus effectively," emails Dr. Hira Shaheen, who treated COVID-19 patients in Pakistan and is a consultant for home improvement site Sensible Digs. "Vaccines are designed to prevent complications and death, and their impact on transmission is less pronounced (at least until herd immunity develops)."