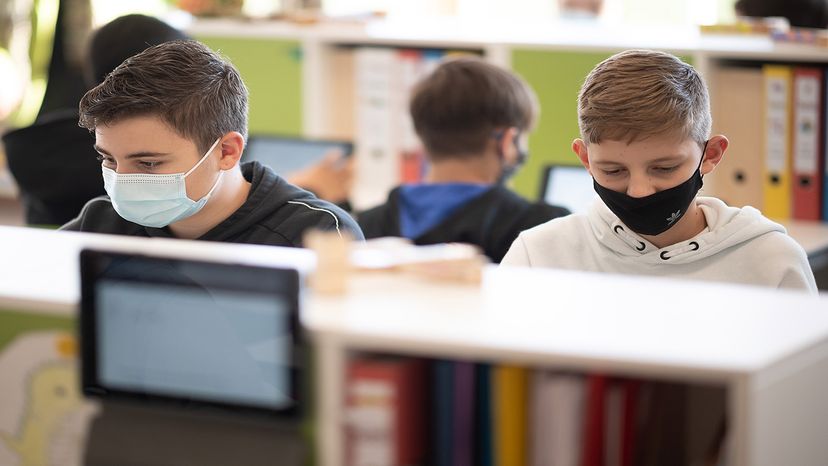 We found that schools can reopen for in-person instruction without further spreading COVID-19 in nearby communities if the number of people with the disease is relatively low. But if there are more than 21 cases per 100,000 people, COVID-19 spread may increase.
To reach this conclusion, we used data from September through December 2020 in Michigan and Washington states — both of which allowed districts to decide whether or not to offer in-person schooling at that time — to analyze how these different instructional decisions affect COVID-19 case rates.
It's hard to figure this out because other factors, such as social distancing and the use of masks, could be to blame. So it might appear that going to school in person makes COVID-19 spread, but really it is due to safety habits — or the lack thereof — especially if those same communities are more likely to send students back to school in person.
We tried to address this concern by including information in our statistical analyses on such practices as mask-wearing in a community and how a county voted in 2016. Political preference was an important factor to consider, because Republicans appear less likely than Democrats to comply with COVID-19 safety measures. Republicans are also more likely to encourage in-person instruction during the pandemic.
Despite our findings, coronavirus very likely does transmit in schools to some degree. But the spread of COVID-19 there may simply reflect what's going on in the surrounding community.
Kids and educators may be just as safe in school buildings — or possibly even safer — than they would be elsewhere.