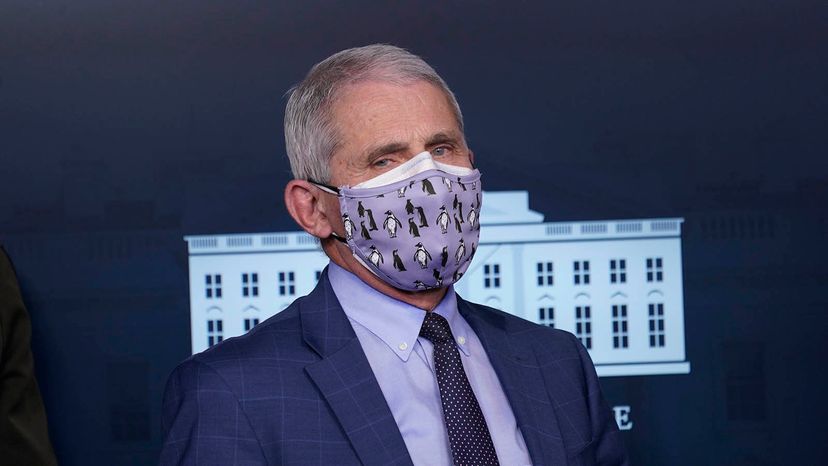 By now, in this unending coronavirus pandemic, we should all agree about the importance of wearing a mask. Anyone who doubts it, at this point, is either anti-science, stupidly stubborn, religiously opposed or libertarian to an alarming degree. Possibly all of those.
Way back, a year or more ago, the word might not have been so clear. Way back, as researchers and scientists wrestled with new data surrounding this novel virus, what the experts were saying about masks may have been a little confusing.
But it's 2021 now. More than 100 million people have been stricken by COVID-19, the disease that springs from this coronavirus infection. More than 2.2 million have died. Those are the facts.
The world's scientists now have enough data, enough proof, to definitively state: Masks work. This is now a fact, too.
"As frustrating as it is when you're in the community and you're getting information and it changes, this has actually been a great example of how science is supposed to work," says Marybeth Sexton, a professor in the Emory University School of Medicine's Division of Infectious Diseases. "You go with the best knowledge you have at the time, and as soon as you know something different, you let people know, you explain it, you change. And that's what has happened here."
Now, as the virus mutates into different variants, masks are as critical as ever. Now, some are suggesting doubling up — that's right, wearing two masks — to keep everyone safe and get this pandemic under control.
It's a notion that may send the anti-mask crowd into double fits of paroxysm.
"There's nothing wrong with people wearing two masks. I often, myself, wear two masks," Anthony Fauci, the longtime director of the National Institute of Allergy and Infectious Diseases, said in a White House news briefing Feb. 3, 2021. "Can we make a general recommendation that [has] scientific basis yet? No. But when the science comes along and tells us that it is better or not, then you will see a recommendation being made by the CDC [Centers for Disease Control and Prevention.]"