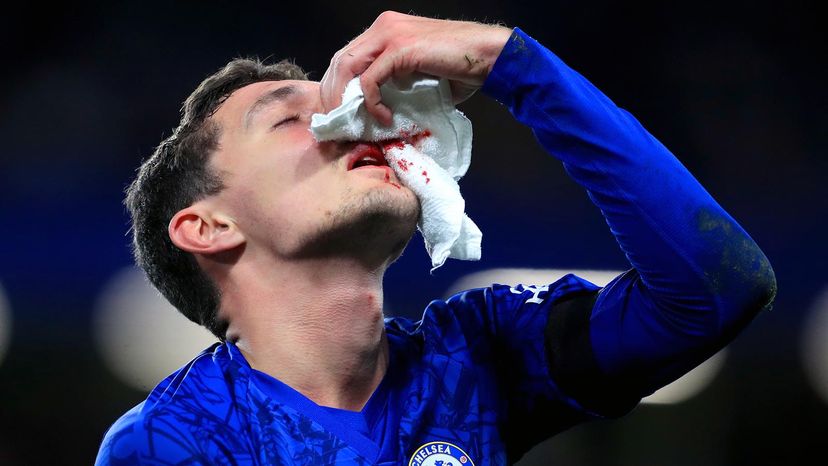 Nosebleeds may be annoying — and even startling — but they're not uncommon. Each year, up to 60 million people in the U.S. experience a bloody nose, according to Yale Medicine. Known in the medical world as epistaxis, they're most common among kids 2 to 10 years of age, and in adults 50 to 80.
The nose contains many blood vessels that help warm and humidify the air you inhale. They lie close to surface of the inside of your nose, which makes them prone to injury either from dry environments, blowing your nose too hard or picking at them with your fingers. Bleeds from this area of the nose are known as anterior nosebleeds.
Less common are posterior nosebleeds, which originate from branches of arteries inside the nasal cavity. These can be more serious, heavier and may require medical attention. Posterior nosebleeds can be caused a number of things:
injury

broken nose

recent nasal surgery

medications that thin the blood

tumors in the nasal cavity

blood clotting abnormalities

hereditary conditions that affect the blood vessels

leukemia
When the nose bleeds, blood can flow out of both nostrils, but it usually flows out of just one. In most cases, nosebleeds aren't cause for alarm and can be effectively treated at home.