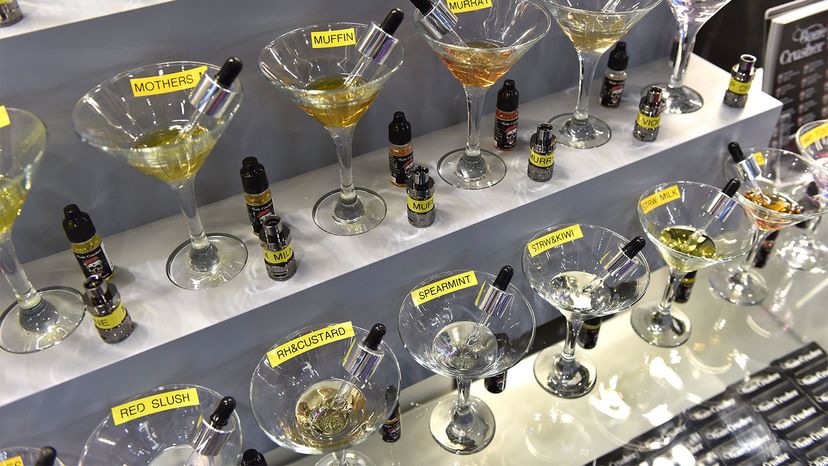 If you're a tobacco user these days, you may already be familiar with e-cigarettes. They're the electronic battery-powered devices that heat a fluid, aka e-liquid or vape juice, which contains nicotine and other ingredients to create an aerosol that's inhaled, in place of the smoke that conventional cigarettes produce by burning tobacco leaves.
E-cigarettes are rising in popularity, with 10.8 million adult users in the U.S., according to a study published Oct. 2, 2018 in Annals of Internal Medicine. Part of the attraction may be that they're not perceived as being as hazardous to health as conventional smoking, since users don't get the cancer-causing tar found in conventional cigarettes. Add to that the allure of the sweet-tasting flavorings available for addition to the e-liquid, and people such as U.S. Food and Drug Administration commissioner Dr. Scott Gottlieb worry it may all be too appealing to youthful users.
But that pleasant taste may have a downside, researchers say. In a study published Oct. 18, 2018 in the journal Nicotine & Tobacco Research, scientists from Duke and Yale universities found that chemical flavorings for vanilla, cherry, citrus and cinnamon interacted with solvents such as polypropylene glycol and glycerol in the e-liquid, to form new compounds called acetals, which can trigger irritation and inflammation when inhaled. According to the Duke Medicine press release, the interaction occurs even before the e-liquid is heated.
"We simply don't really know what long-term effects these compounds (and many other compounds in e-cigarette liquid) have on the airways," says Hanno Erythropel, a postdoctoral associate at the Yale Tobacco Center of Regulatory Science and a co-author of the study. "Many of the additives to e-liquids have GRAS status, which means generally regarded as safe. But that is based on ingestion and on dermal (skin) exposure. There isn't much knowledge about what these compounds might do in the airways and lungs. That is true for all vapers, young and old."