Millions across the world are affected by mental disorders. Whether they affect a loved one or a co-worker, mental disorders touch the lives of countless millions. This gallery will show which disorders are the most prevalent.
The Image Bank/Getty Images
Anxiety can be caused by many different types of situations, from a stressful day at work to a Category 5 hurricane.
Yellow Dog Productions/Getty Images
Depression often occurs alongside general anxiety disorder (GAD). People suffering from GAD are consumed with worry, usually without cause, and experience symptoms like fatigue, headaches, irritability, sweating and even hot flashes.
When people perform "rituals" and repetitive behaviors like hand washing, cleaning or counting in order to prevent obsessive thoughts, they suffer from the anxiety disorder known as obsessive compulsive disorder (OCD).
Commercial Eye/Getty Images
Social anxiety is another disorder that causes extreme angst. Many people with social anxiety are simply afraid of things like public speaking, while others can suffer panic attacks in any type of social environment like work or school.
Soldiers, like these seen here firing on a nearby building during an attack in Afghanistan, often suffer from post traumatic stress disorder, or PTSD. They may have trouble sleeping, feel detached from loved ones, and have frightening thoughts and dreams.
Of course the families of soldiers deployed at war experience their own unique type of anxiety -- one of worry and concern for their loved ones and whether or not they will return home safe and sound.
Phobias are extreme and unreasonable fears of specific things that are typically harmless -- flying, spiders, small spaces -- and more than 19 million Americans are affected by some phobia. Acrophobia, for example, is the paralyzing fear of heights.
The intense fear of viruses like West Nile or H1N1 can be debilitating to some, despite the fact that contracting them is unusual, and actually dying from them is very rare.
Many things you might not expect to cause anxiety will; weather is one example. People living in serious weather-prone areas, like those along the Gulf Coast during Hurricane Katrina, often suffer the angst that comes before severe storms strike.
And even after storms like Hurricane Katrina have passed, the residents left behind often have to deal with the devastation of losing everything and rebuilding their lives.
Animals that seem innocent can incite fear in an instant. A dog, for example, might seem friendly and gentle, but its instincts can turn the animal into a vicious attack dog in a split second.
U.S. Customs and Border Protection
Before Sept. 11, Americans didn't worry about terrorists on U.S. soil. But the attacks in New York City and D.C. changed that, and now citizens have a heightened level of awareness. Seen here is damage inside the New York City Customhouse.
Money always has the ability to cause extreme anxiety -- on both small and global scales. Whether we're low on funds to cover this month's bills or the stock market takes a tumble, our financial situation can create enormously stressful situations.
Even joyous occasions can be distressing. Planning a wedding, for instance, can sometimes bring out the worst in mothers, mothers-in-laws and brides. Preparations are costly and involve the bringing together of the two families, which can be tense.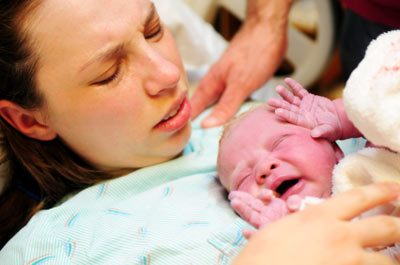 ©iStockphoto.com/Naomi Bassitt
First-time childbirth can bring up feelings of panic and pleasure. Not only because the mother-to-be will experience the pain of delivery, but also because both parents will, for the first time, be responsible for a baby.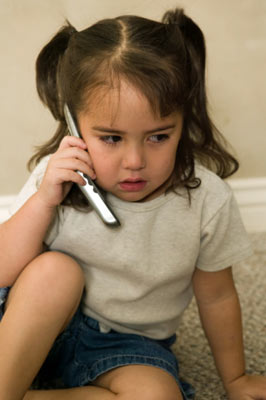 It's not uncommon for toddlers and young children to experience some form of separation anxiety from their parents. Typical separation anxiety behavior includes tantrums and excessive crying when parents leave.
The first day of school can also be upsetting for a young child. Many new students cry when they're dropped off, and some may even have accidents in their pants. The behaviors typically subside once they become used to their new teachers and surroundings.
Relentless bullying can be brutal on children and teens. Those who are bullied at a young age are more likely to skip school for fear of being picked on, drink and do drugs, fight later in life, vandalize property and even drop out of school all together.
The death of a loved one is one of the worst experiences humans face. The loss can cause great despair and grief, and can send those left behind into deep depression.
Jupiterimages/Getty Images
The good news about severe cases of anxiety is that most can be controlled with therapy and medication. But a simple way to help ease the most common forms of stress is to go for a good run with a friend, and maintain a regular exercise program.