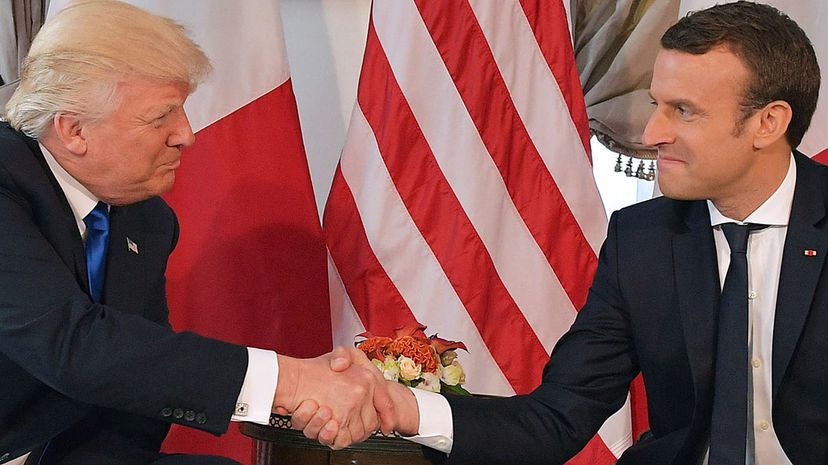 When Donald Trump first met French President Emmanuel Macron in May at a meeting of world leaders in Europe, what should have been a harmless and largely forgettable social ritual instead spurred a superstorm of scrutiny and silliness.
We are talking about The Handshake That Shook the World. The Tussle in Brussels.
Many of us will overanalyze anything. Politics. Relationships. A gathering storm. A wrestling match. And if there's something that incorporates all of that?
Hold the presses. That one gets our undivided attention.
But an innocent handshake? Maybe we're making too much of this?
"I don't think so. I actually don't," says Frank Bernieri, a psychologist at Oregon State University who has studied the art and psychology behind handshakes. "I'm dismissive of a lot of things. [But] I would want my heads of states and politicians to be able to interact effectively. When you get two such powerful leaders together, and they're playing this game of 'Who lets go first' ... that makes me feel uncomfortable.
"If we can't come to terms on a handshake, how are we going to [for example] sign this trade agreement?"