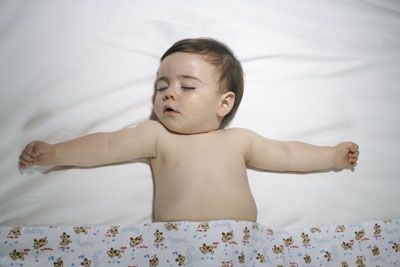 Do you sleep like a baby? Or would like to? Newborns sleep and wake around the clock, but for most adults, 7 to 8 hours is ideal. First, learn what happens during sleep that makes getting more of it important.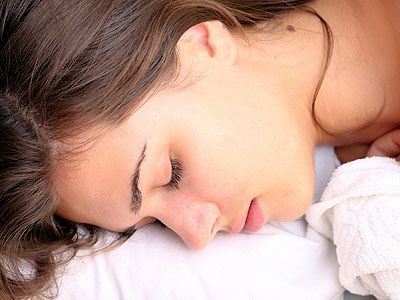 During sleep, muscles are repaired, the immune system boosted and memories organized. Getting enough sleep can also reduce inflammation in the body, increase physical performance and help you live longer. See how to start getting more sleep next.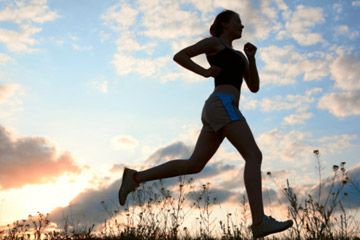 Getting more (and better) sleep is something that starts early in the day. Getting out in the sunlight as soon as possible can help trigger your body to wake up and start a natural sleep-wake cycle.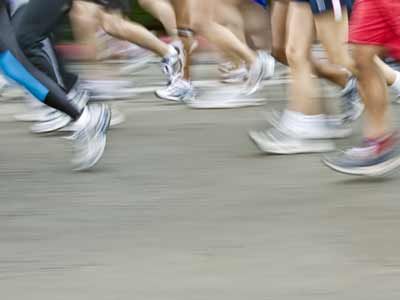 David Madison/Photographer's Choice RF/Getty Images
Getting exercise during the day can also help you fall asleep faster and have more restful sleep. Just make sure you finish working out a few hours before bedtime.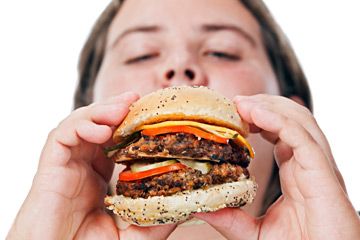 You should also plan your meals to improve your sleep. A big late-night snack might seem good at the time, but meals should be finished two to three hours before you go to sleep to give your body time to digest.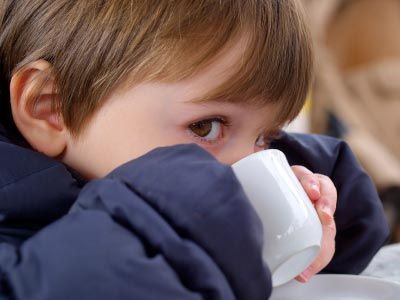 Watch your caffeine, too. Avoiding caffeine within six to eight hours of going to bed can help improve sleep quality. Caffeine products, such as coffee, tea, colas and chocolate, remain in the body on average from three to five hours. See what else you should avoid next.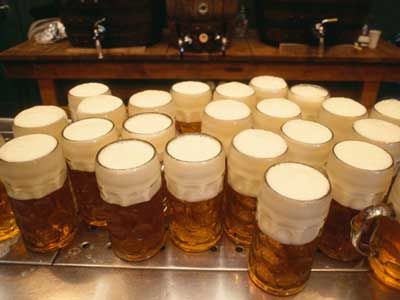 Grant Faint/Photographers Choice/Getty Images
Although many people think of alcohol as a sedative, it actually disrupts sleep, causing nighttime awakenings. Avoid alcohol close to bedtime for a more restful night.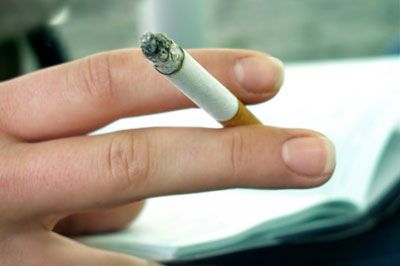 Photographer: Oriontrail/Agency: Dreamstime
Nicotine is a stimulant, and smoking may prevent you from getting enough sleep as well. Avoid smoking right before you go to bed. See the next page for more tips to improve your sleep.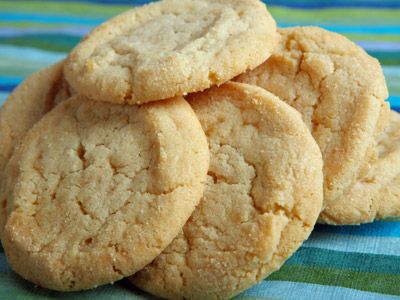 iStockphoto.com/adlifemarketing
A light snack before bed, as opposed to a large meal, may be helpful to increase sleep-inducing hormones in the body. Choose carbohydrates like cereal, a cookie or toast.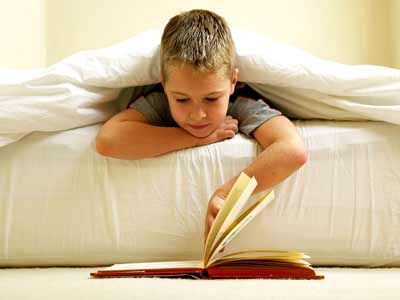 Ableimages/Digital Vision/Getty Images
Setting up a nighttime ritual like reading makes sleep easier as well. You can also try the ritual on the next page.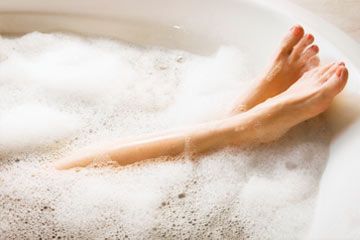 iStockphoto.com/Steve Cole
Some people like to take a hot shower or bath in the evening to relax. Do so about an hour before you go to sleep to let your body cool down.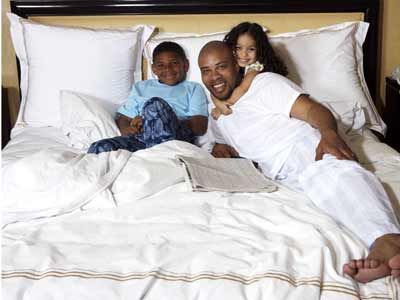 Chris Clinton/Digital Vision/Getty Images
Once you're ready for the bedroom, a comfortable mattress and good pillows will help you sleep better.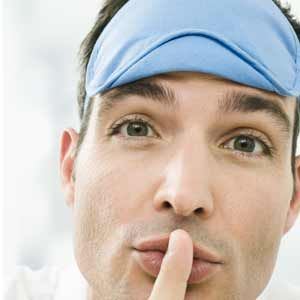 Keep your bedroom dark and quiet. Use eye covers, blackout curtains or any other item to make your space comfortable.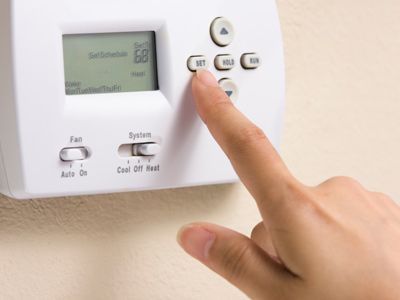 Keeping the bedroom cool can also encourage better sleep. Try turning down the thermostat if you regularly have sleep difficulties.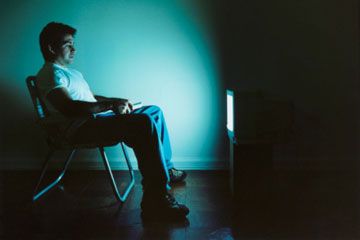 Michael Cogliantry/Getty Images
For an optimal sleep environment, the TV should be out of bedroom. Exposure to dim lights when it should be dark has been linked in one study to depression, plus it keeps your brain engaged. See what else you should avoid next.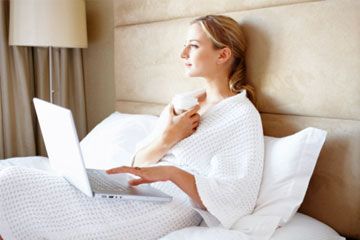 Laptops or working in bed (or even just in the bedroom) are also things to avoid. Keep your bedroom associated with sleep and sex only.
As much as you love your pet, sleeping with your furry friend may leave you groggy in the morning if your cat or dog's movements wake you up during the night. See what new parents should also know about bedtime next.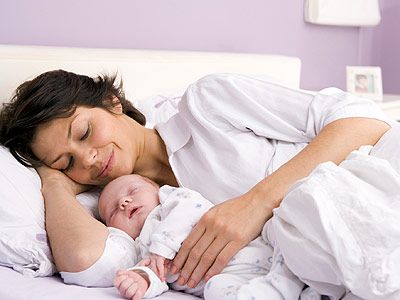 Co-sleeping with an infant isn't recommended as there is a risk of injury and death. It may also reduce the quality of sleep for the parent. Instead, aim to sleep when your baby sleeps (in different rooms) and split up nighttime newborn feeding duties with a partner.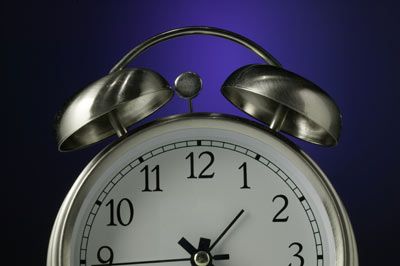 Once you are settled in for the night, plan to go to bed and wake up around the same time every day to feel more rested.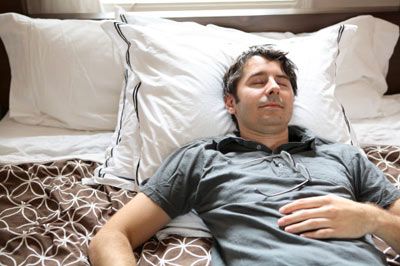 Allison Michael Orenstein/The Image Bank/Getty Images
To prevent snoring (and waking yourself or someone else up), try sleeping on your side and not your back. If breathing stops during sleep and results in snoring, a condition called sleep apnea may be the cause, and a doctor should be consulted. Learn about other sleep conditions to watch out for on the next page.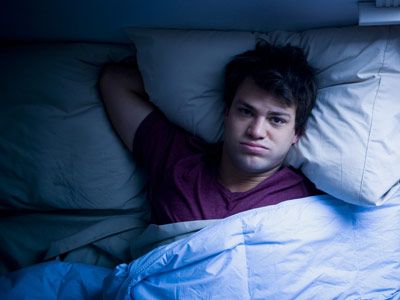 Mike Kemp/Rubberball Productions/Getty Images
Narcolepsy is a condition in which the brain can't maintain regular sleep cycles due to abnormalities in the neurons. Symptoms include excessive daytime sleepiness, loss of muscle tone and the inability to move or speak when waking or falling asleep. See a doctor if you experience these symptoms.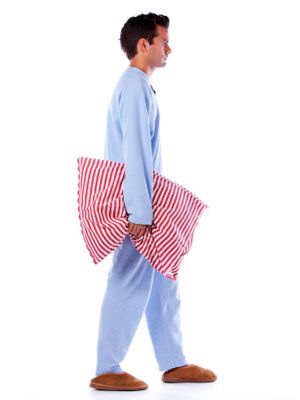 Sleepwalking can also make you feel tired during the day and cause harm to your body. It can be caused by sleep deprivation, stress, restless leg syndrome, migraines and the substance on the next page.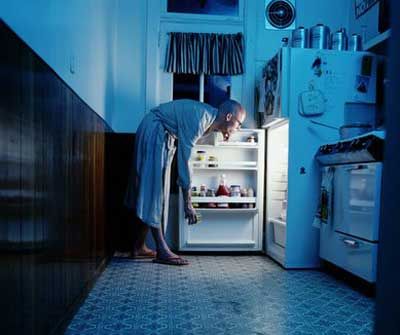 Bryce Lankard/Getty Images
The sleeping pill Ambien causes some people to sleepwalk and eat in their sleep with no recollection. Usually treatment isn't necessary for sleepwalking, but if you experience extreme tiredness due to it, a doctor may prescribe medication.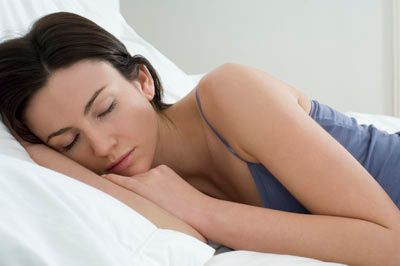 James Darrell/Photodisc/Getty Images
Don't forget that you can also work in short, daytime naps to help you feel more awake and energized. Early afternoon is best, with naps around 20 minutes in length.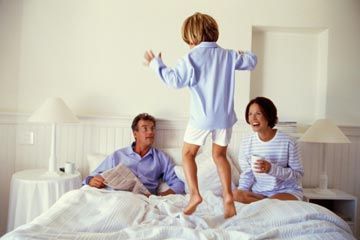 Jerome Tisne/Getty Images
How do you know if you need more sleep? If you are unable to handle stress well, have poor memory and increased appetite, can't concentrate and experience troubled relationships, it is time to get more Z's. To learn more, see 10 Signs You May Be Sleep Deprived and 10 Tips for Better Sleep.