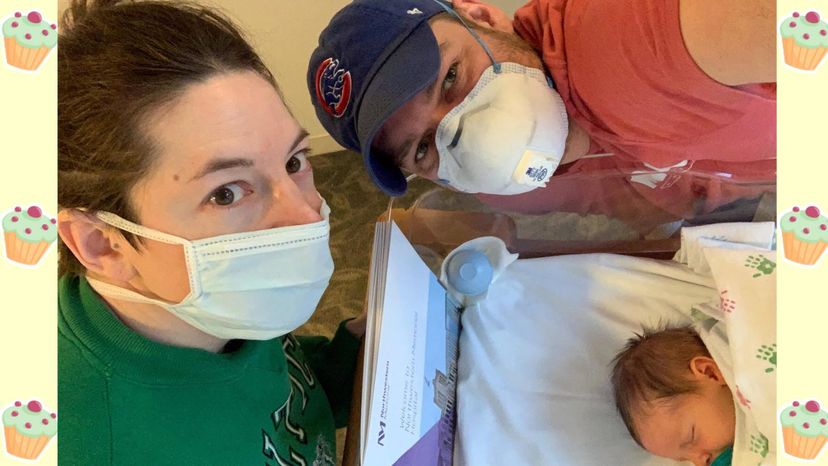 I found out I was pregnant in mid-November 2019. A few days later, I found out I was already four-and-a-half months along. That's a story in and of itself, and though it wasn't that long ago, it already seems like it's been a lifetime. At the time of that first ultrasound, I knew life would change, but I was confident I could create and share a new life with my little one. Now, as my husband Andy, newborn son and I sit in isolation in Chicago in May 2020, there are more than 1.3 million confirmed cases of coronavirus and more than 80,000 deaths in the U.S.
The first time it occurred to me that coronavirus might really change my life was in January, when my mother was deciding whether to fly from Massachusetts for my baby shower, which was scheduled for late February. My cousin, who is a nurse and hospital administrator, convinced her the trip was a bad idea because of her age and preexisting health conditions.
I was disappointed and, at the time, thought my cousin was overreacting. The first Chicago coronavirus patient (the second confirmed case in the U.S.) contracted the disease while in China. Back in January that was easy to write off as an anomaly. Even by the time of my shower, there were still just two confirmed cases in the entire state of Illinois. My mom did not attend, though, and while the baby shower was lovely, I know it would have meant a lot to her to have been there. She never even got to see me pregnant.
I spent February keeping a wary eye on the growing number of coronavirus cases in Chicago. By mid-March, the schools in Illinois had closed, and Chicago residents were ordered to shelter-in-place March 20. The city had close to 600 confirmed cases just three days later.