One way to have great-looking skin is to keep it moisturized. Look through these photos for tips on how to keep your skin moisturized.
If your skin is scratchy and dry, creams and moisturizers can offer some relief -- but lotion is just one of the many steps you can take. Another: Reach for a glass of water. You need to stay nice and hydrated if you want your skin to be in good shape.
iStockphoto.com/Christoph Hähnel
This isn't rocket science: If you want moist skin, you're going to want to use moisturizer. Post-bath lotion sessions are a serious plus.
Medioimages/Photodisc/Getty Images
When you take your morning shower or evening bath, don't crank the hot water … it'll make your skin drier. Also, keep baths and showers short. Otherwise, too much oil will be sloughed off your skin.
Don't get too enthusiastic with the soap. The whole point of soap is to strip dirt and oil off your skin. Sure, the dirt can go, but you want to keep most of your body's oils intact. Avoid harsh soaps entirely, and when you suds up, don't scrub your whole body -- just the parts that really need it. Water is good enough for the rest.
Victor Keppler/George Eastman House/Getty Images
If you have dry skin, you'll want to pay special attention to how you towel off after showers. If you're in a hurry, it might be tempting to quickly rub yourself down, but that's a no-no. You want to pat yourself gently with the towel, not vigorously chafe skin that's already prone to dryness and flaking.
To help keep your skin moist, considering getting a humidifier. Not only will it help your skin stay supple, it'll do all the work without any effort from you. Use it to keep the air in your home most, but not muggy.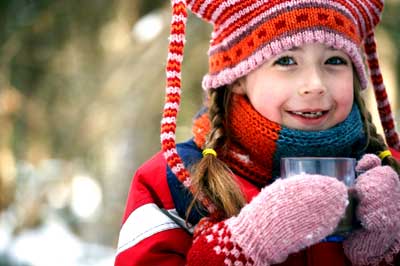 UpperCut Images/Getty Images
Get serious about your winter weather gear. Frosty air equals dry skin, so stay bundled up. That's hats, scarves, gloves and ... high, snuggly socks. Cold air can whisk right up pant legs leading to dry, cracked skin where you'd least expect it. For more tips, see 5 Bizarre Ways to Moisturize Your Skin.