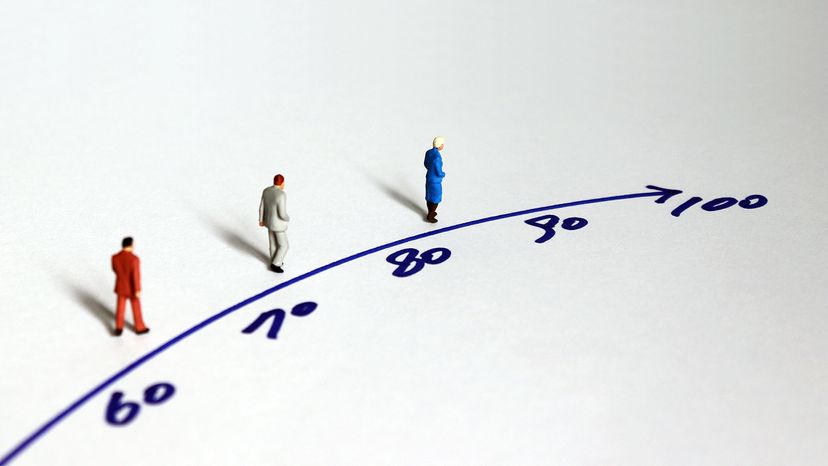 If you think life expectancy in the United States is among the longest in the world, you're wrong. In fact, the gap between how long people live in the U.S. compared to those in other high-income countries has been widening for decades. A team of researchers led by Steven Woolf, M.D., director emeritus of Virginia Commonwealth University's Center on Society and Health, wanted to know why.
They published their findings June 23, in The BMJ, a journal published by the British Medical Association. Their research is the first to show the significance of that gap continuing to widen — by a lot. Average life expectancy in the U.S. dropped by almost two years (1.87 to be exact) between 2018 and 2020 — that's the most ever since World War II.
A decline of less than two years might not sound like much, but that now puts life expectancy in the U.S. at 76.87 years. And two years is 8.5 times the average decrease of just 0.22 years 16 other countries experienced in the same time span. The number is even worse when the researchers focused on people of color: The research found life expectancy for Black Americans declined by 3.25 years and 3.88 years for Hispanic Americans. That's 18 and 15 times higher than in peer countries, respectively.
"We expected that life expectancy in the U.S. would decrease, that the drop would be smaller in other countries, and that people of color in the U.S. would be disproportionately affected," Woolf says via email, "but we were stunned by the magnitude of the disparities we found. We did not anticipate that the drop in [life expectancy] in the U.S. would be 8.5 times the average decrease in peer countries. And we were horrified to see the massive decreases in [life expectancy] that the Hispanic and Black population experienced."