For violent and aggressive people, seniors are an ideal target -- they're often weak, fragile and unable to fight back. They may feel ashamed (and therefore reluctant to tell) that they've found themselves in that particular situation, or they may not be completely aware of what's going on due to diminished mental capacity.
Because many seniors have medical conditions that can lead to injuries, they or their caregivers may try to explain away cuts, burns, bruises and broken bones as accidents. But if these injuries occur repeatedly, are localized to one part of the body, or are accompanied by odd behavior on the part of the elder or caregiver, they may be the result of physical abuse. Physical abuse may be more subtle than giant bruises -- the caregiver may administer an overdose of medication, for example, or put the senior in restraints.
Sexual abuse also occurs in caregiver situations. Forcing sexual encounters on an elder without his or her consent is part of it, but sexual abuse may also mean involving him or her in sexual conversations or unwanted viewing of sexually oriented material. What to look for: unexplained bruises around the genitals or breasts, unexplained genital or anal bleeding, or bloody or torn underpants. Elders who have been sexually abused may also contract sexually transmitted infections or other genital infections as a result.
If you suspect that someone is being physically or otherwise abused, err on the side of caution and start asking questions.
For more articles focusing on the older part of the population, see the next page.
Related HowStuffWorks Articles
Sources
American Psychological Association. "Elder Abuse." APA Office on Aging, 2009.http://www.apa.org/pi/aging/eldabuse.html

Haaga, John. "Just How Many Baby Boomers are There?" Population Reference Bureau. 2002.http://www.prb.org/Articles/2002/JustHowManyBabyBoomersAreThere.aspx

Fulmer, T. "Screening for mistreatment of older adults." The American Journal of Nursing. Vol. 108, issue 12. December 2008.

Laumann E.O., et al. "Elder mistreatment in the United States: prevalence estimates from a nationally representative study." The Journals of Gerontology. Series B, Psychological Sciences and Social Sciences. Vol. 63, issue 4. July 2008.

Moynihan, Colin and Serge F. Kovaleski. "Astor's Son Surrenders on Charges." New York Times. November 27, 2007.http://www.nytimes.com/2007/11/27/nyregion/27cnd-astor.html

National Committee for the Prevention of Elder Abuse. "What is Elder Abuse?" NCPEA. 2008.http://www.preventelderabuse.org/elderabuse/

National Center on Elder Abuse. "FAQs: Basics." U.S. Adminstration on Aging. September 19, 2007.http://www.ncea.aoa.gov/NCEAroot/Main_Site/

Jaffee-Gill, Ellen, et al. "Elder Abuse." HelpGuide.org, Rotary International. 2008.http://www.helpguide.org/mental/elder_abuse_physical_emotional_sexual_neglect.htm

Richardson, John. "The Battle for Mrs. Astor." Vanity Fair. October 2008.http://www.vanityfair.com/style/features/2008/10/astor200810

U.S. Census Bureau. "Age: 2000." U.S. Department of Commerce. 2001.http://www.census.gov/prod/2001pubs/c2kbr01-12.pdf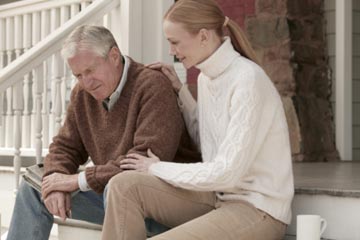 Up Next
What happens when the child becomes the parent? Being a caregiver to your parent can be a hard job. Get tips and information on when a child becomes the parent.
---