While visiting a residence can give you a sense of all that goes well there, you may have to do some digging to find out what goes poorly there. If a facility receives Medicare or Medicaid funding, it is inspected every 15 months by a state surveyor. The surveyor's most recent findings are required to be kept onhand and shown to anyone who asks to see them. On this report, you'll learn what violations have been reported, such as physical abuse or health violations. Some of the violations may be minor, and no facility has a perfect record, but by asking staff members about these shortcomings, you might get a sense of whether they take complaints seriously or whether complaints are routinely blown off.
Another good resource is your state's long-term care ombudsman (some communities also have local ombudsmen). The ombudsman acts as an advocate for long-term care residents and their families and visits facilities regularly. He or she will have a good idea of the issues and problems at certain facilities, as well as a sense of what residences might particularly suit a certain type of person. The ombudsman's services are provided for free.
Related HowStuffWorks Articles
Sources
"A Consumer Guide to Choosing a Nursing Home." NCCNHR. May 2007. (March 9, 2009)http://www.nccnhr.org/uploads/NhConsumerGuide.pdf

Chapin, Meldrena. Lecture at HowStuffWorks.com. Feb. 26, 2009.

Matthews, Joseph L. "Choose the Right Long-Term Care." Nolo. July 2002.

Morris, Virginia. "How to Care for Aging Parents." Workman Publishing. 2004.

"Nursing Home Care." The AGS Foundation for Health in Aging. March 15, 2005. (March 9, 2009)http://www.healthinaging.org/agingintheknow/chapters_ch_trial.asp?ch=15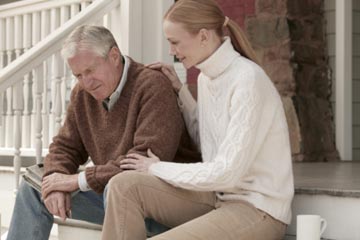 Up Next
What happens when the child becomes the parent? Being a caregiver to your parent can be a hard job. Get tips and information on when a child becomes the parent.
---