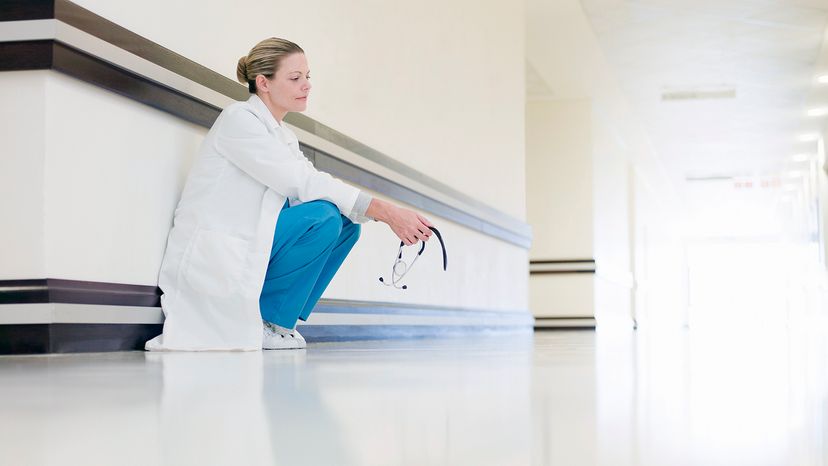 We've heard the grim news countless times: Sitting is the new smoking. It's a troubling statement to see repeated in the headlines, especially since the average office worker sits for about 10 hours each day (and Netflix, we love you, but you're not helping).
Not only has excessive sitting been associated with everything from strained muscles to spinal damage, but research has shown prolonged sedentary time is associated with harmful health outcomes regardless of physical activity. And while we all put our faith into standing desks as the obvious antidote, it turns out that strategy might be doing more harm than good. There might be a simpler solution that doesn't involve a fancy office accessory or swollen ankles: squatting.
"When it comes to the human body, spending too much time in any single position has a cost," says New York-based naturopathic doctor, nurse practitioner and founder of Seven Senses Integrative Medicine and Holistic Coaching, Erica Matluck. "In the West today, we sit a lot, so it would do us good to squat a bit more."
Sherman Oaks, California-based certified personal trainer and group fitness instructor, Jessica Gilbert agrees. "We should most definitely be squatting more in our everyday lives for many reasons," she says. "The first and most important is that most people struggle from inactive gluteal muscles — 'glutes' — and that can cause low back pain, knee pain, throw off your posture and affect your everyday workouts." She says squatting for about 30 seconds a few times a day can actually strengthen these inactive muscle groups.