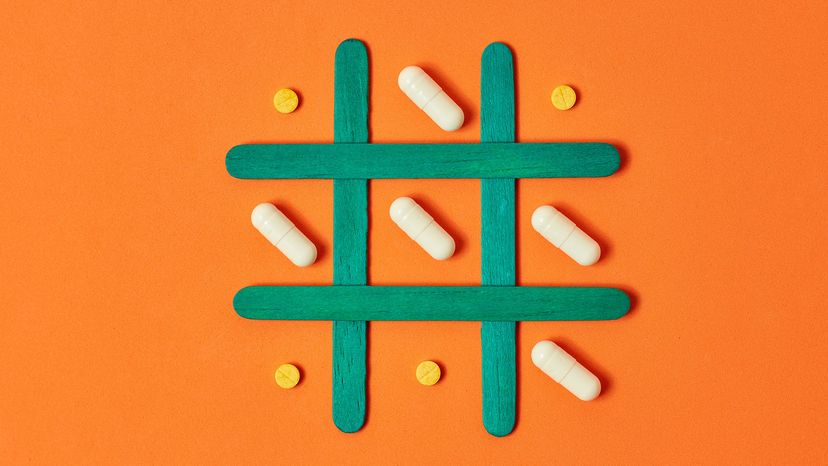 Nootropics sound like some sort of scary, illegal subset of pharmaceuticals, but chances are you've had one variety or another any time you've popped a can of soda, sipped your daily Starbucks or eaten something made with cocoa.
"Nootropics are substances or compounds that enhance brain function, usually in the higher mental function domains such as memory, attention, concentration, creativity, etc.," emails Dr. Kiran Rajneesh, assistant professor of neurology at The Ohio State University Wexner Medical Center.
Sound familiar? That's because the nootropic most people rely on daily is caffeine, which is known to wake people up, make them sharper and more focused. The fact that it often turns cranky non-morning people into delightful individuals is just an added bonus.
Some nootropics (often referred to as "smart drugs" or "cognitive enhancers") can be purchased over the counter as part of food or drink, like coffee and some types of tea. Others are well-known supplements, such as the ancient medicinal plant ginseng or creatine, which bodybuilders and athletes swear by for boosting energy levels and muscle production. Still others require a prescription. In fact, there are three major categories of nootropics, all with different goals, according to Dr. James Giordano, professor of neurology and biochemistry at Georgetown University Medical Center.
Stimulants like methamphetamine and methylphenidate, both commonly used to treat conditions such as attention-deficit and/or hyperactivity disorders (ADD/ADHD). These promote wakefulness and increased focus. They do this by boosting dopamine levels in the brain, which helps to control energy, attention and alertness. Ritalin and Adderall are well-known prescription versions, but caffeine is the most used day-to-day stimulant nootropic.
Eugeroic drugs are those used to stabilize volatile sleep and wakefulness patterns. Patients with narcolepsy, jet lag or those who do shift work (like surgeons) often turn to such nootropics for help. These reduce the need for sleep and enhance attentiveness. The drug Modafinil would be an example of a eugeroic drug.
Racetams, which are not approved for sale in the United States, were originally developed to treat dementia and are said to affect both working and episodic memory. Piracetam is one name you may come across.