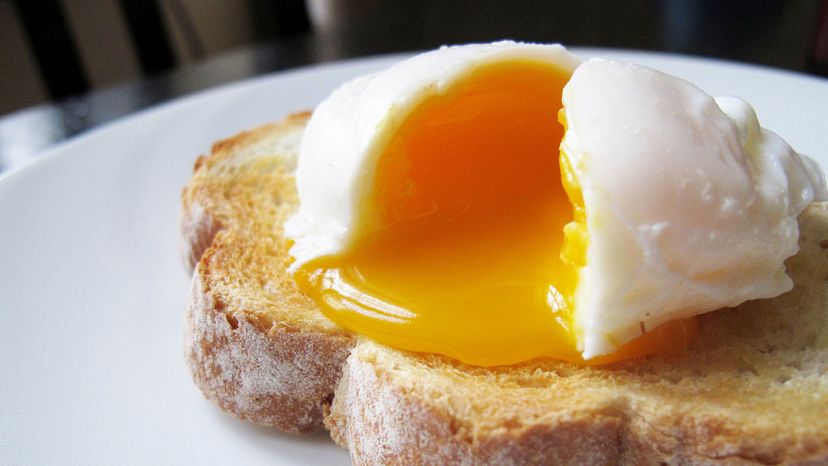 Depending on who you ask, eggs are either a nutritional powerhouse, or the devil (make that devilled?) incarnate on a plate. These polarizing opinions have become even more severe, thanks to the results of a new study out of Northwestern University published on March 19, 2019 in the journal JAMA.
The study followed almost 30,000 adults for up to 31 years, and revealed a link between consumption of 300 milligrams of dietary cholesterol per day with an 18 percent higher risk of death and a 17 percent higher risk of heart or cardiovascular disease (CVD). A large egg has 186 milligrams of dietary cholesterol in the yolk. The researchers also found that eating three to four eggs a week was associated with a 6 percent higher risk of CVD and an 8 percent higher risk of death.
"Our study showed if two people had the exact same diet and the only difference in diet was eggs, then you could directly measure the effect of the egg consumption on heart disease," said Norrina Allen, associate professor of preventive medicine at Northwestern University Feinberg School of Medicine and one of the study authors, in a press release. "We found cholesterol, regardless of the source, was associated with an increased risk of heart disease."
For most people, eggs are their largest daily source of dietary cholesterol. So, the research seems to indicate that adults who consumed more eggs, and thus dietary cholesterol, were at higher risk of cardiovascular disease (CVD) or death.
This is a big bummer for people who love eggs, but it's not terribly surprising, since eggs have long been alternately praised and condemned for their nutrition content. After years of telling Americans that eggs were bad if you were watching your cholesterol, the Dietary Guidelines put out by the U.S. government were revised in 2016 to drop a recommended limit on dietary cholesterol. The newer thinking was that high cholesterol is caused by saturated fat, not by dietary/animal cholesterol that is high in foods like eggs or shrimp.
"Eggs are an inexpensive source of protein, choline and other nutrients," says Sonya Angelone, MS, RDN, spokesperson for the Academy of Nutrition and Dietetics in an email interview. "However, in healthy people, our bodies compensate, to a certain extent, [for] our diets. If you eat more cholesterol, your liver makes less and vice versa. If you eat less, your liver makes a little more. There isn't a direct correlation between dietary cholesterol and heart disease."