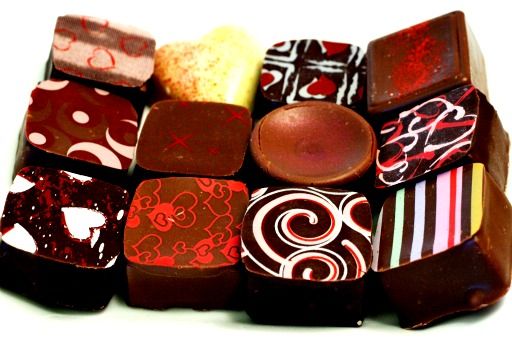 Valentine's Day is a day of indulgence. We indulge in love, celebration and, most of all, sweets. Though this holiday of love isn't about abstinence, it can't hurt to know your best and worst options are when it comes to Valentine's Day treats. Keep in mind that sugar is caloric, so it's important to enjoy everything in moderation -- even our healthy picks! See the five best and worst candies!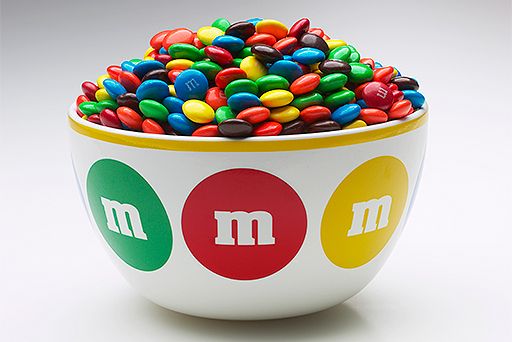 #5 Best Option: Peanut M&M's These make our healthy list, but with a caveat. Peanut M&M's are delicious, but they're high-calorie snacks (250 calories per serving). The reason why you're getting a great bang for your nutritional buck is that they contain 5 grams of protein, which means you won't be starving for your date night with your sweetie. These treats are lower in sugar than other sweets, too, because peanuts make up the majority of the calories. But if you aren't careful, you could eat a whole day's worth of calories in these mini delights alone! Portion out your serving ahead of time.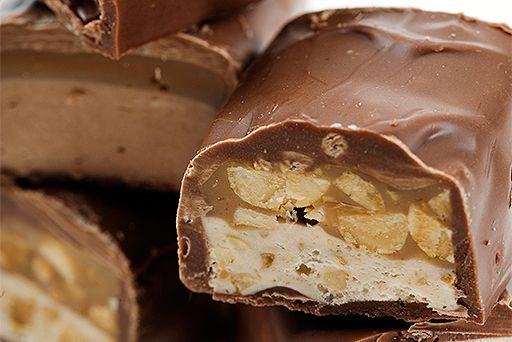 #4 Best Option: Fun Size Snickers The reason why sweets can be a diet downfall is that they're often lacking in nutrients that fill us up for more than, like, 2 seconds. Snickers are rich and packed with 3 grams of protein in two fun size bars. That means you get a little nutrition with your dessert. The best part: these delicious bite-size candies come with instant portion control for those of us who lack it!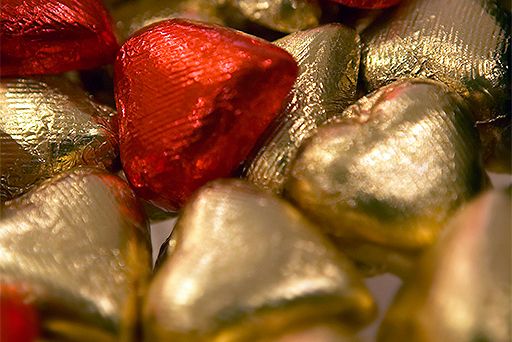 #3 Best Option: Dove Dark Chocolate Hearts Dove Dark Chocolate Hearts are the perfect Valentine's Day gift for a calorie-conscious loved one. Dark chocolate is rich in heart-helping flavanols and slightly lower in calories than regular milk chocolate. These little candies are the perfect size for someone who doesn't want to overeat and who enjoys sweet messages inside each delicious bite!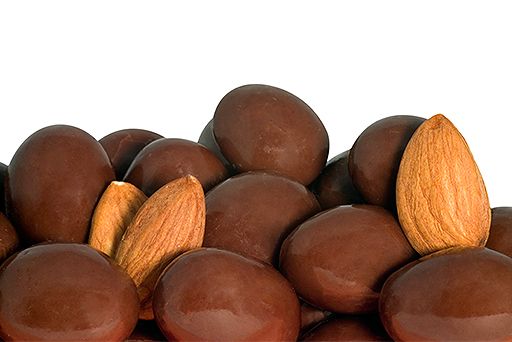 #2 Best Option: Homemade Dark Chocolate-Covered Almonds What's the best way to avoid unnecessary calories? Make it yourself! And what better way to spend Valentine's Day together than making your own dark chocolate covered almonds? Try this recipe for a healthier alternative to traditional Valentine's Day candies. Studies show that almonds may help you lose weight, prevent diabetes, and reduce cholesterol. Not a bad way to show someone you love them!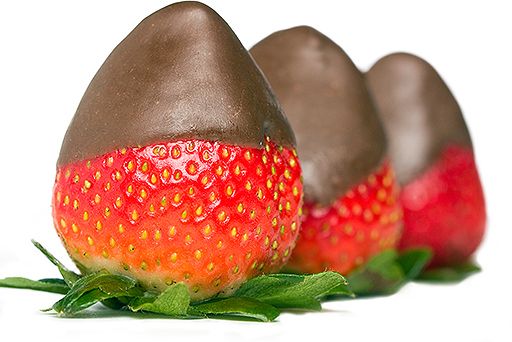 #1 Best Option: Dark Chocolate-Covered Strawberries It's easy to get hopped up on sugar this Valentine's Day, and before you know it, you're craving an afternoon snooze instead of a roll in the hay. A great way to combat that terrible bloated feeling is to indulge in something naturally good for you. Strawberries are nature's candy, with approximately 50 calories per cup and no added sugar. Dip them in some delicious melted dark chocolate and let them cool (or refrigerate for up to an hour), and you'll be in for a delicious and nutritious treat this Valentine's Day!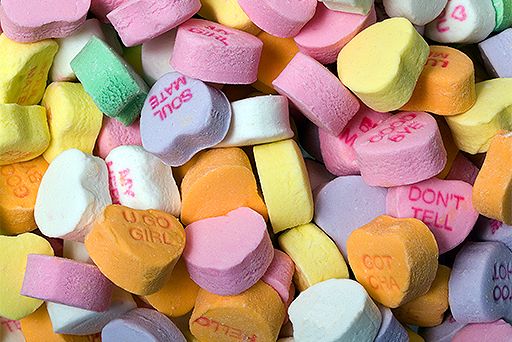 #5 Worst Option: Conversation Hearts We get why Conversation Hearts are so popular. Who doesn't want to give a "be mine" heart to their special someone? Even though they're low in calories -- 60 calories per 12-heart serving -- Conversation Hearts contain 14 grams of sugar. And, let's be honest, they taste like nothing! Invest in some heart-healthy dark chocolate or chocolate-covered nuts and write a cute note for your sweetheart instead.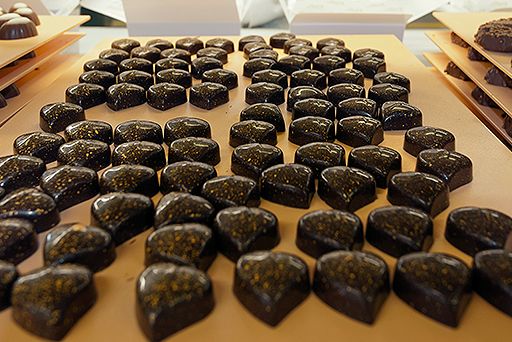 #4 Worst Option: Lindt Mini Chocolate Hearts These pretty little treats may look harmless, but look again. The ingredients listed are sugar (the number one ingredient!), followed by vegetable oil, THEN cocoa butter and then chocolate. If you're looking for a real chocolate fix – we recommend finding it elsewhere.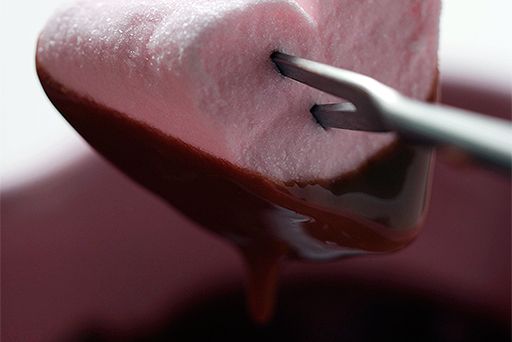 Foodcollection/Getty Images
#3 Worst Option: Hershey's King Size Valentine Marshmallow Heart Nothing about this sweet treat is good for you. Simply put – it's a complete waste of calories. With 240 calories, 23% of your daily saturated fat, and 35 grams of sugar (almost no protein or fiber), eating this dessert will set you off on a major sugar high. Instead, try 3 Musketeers – two fun size bars contain 127 calories, 4 grams of fat, and 20 grams of sugar.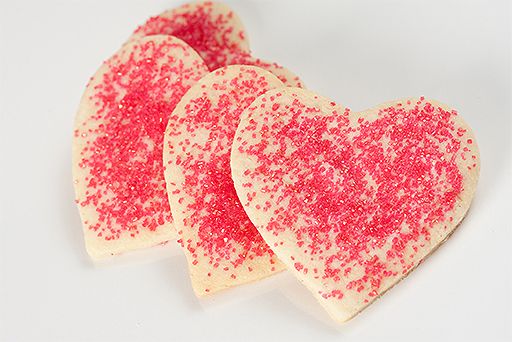 #2 Worst Option: Baked Goods Chances are some sugar cookies, cupcakes or chocolaty brownies will show up in the office kitchen. And unlike prepackaged options, you have no idea how many calories and saturated fats are in each dessert. For example, a red velvet cupcake contains 400 calories, 22 grams of fat and 36 grams of sugar. Instead of falling victim to these treats or getting your loved one a package of baked goods, agree to go out to a nice dinner and split a dessert. You'll be thanking yourself later when you don't have to avoid your kitchen for fear of eating yet ANOTHER sweet treat that day.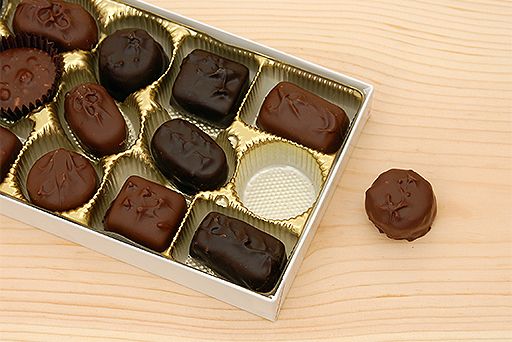 #1 Worst Option: Russell Stover Box of Chocolates Don't be fooled by the nostalgia of these candy boxes -- they may not be as sweet as you remember. Chocolate lovers have spoken: In 2012, Consumer Reports ranked Russell Stover assorted chocolates at the bottom of their list of tastiest Valentine's Day sweets. And if you're going to indulge, don't you want something that is sinfully delicious? Though each chocolate is approximately 75 calories per serving, when you have a box of 12-15, those calories can add up quickly. Stick to healthier, more portion-controlled items.