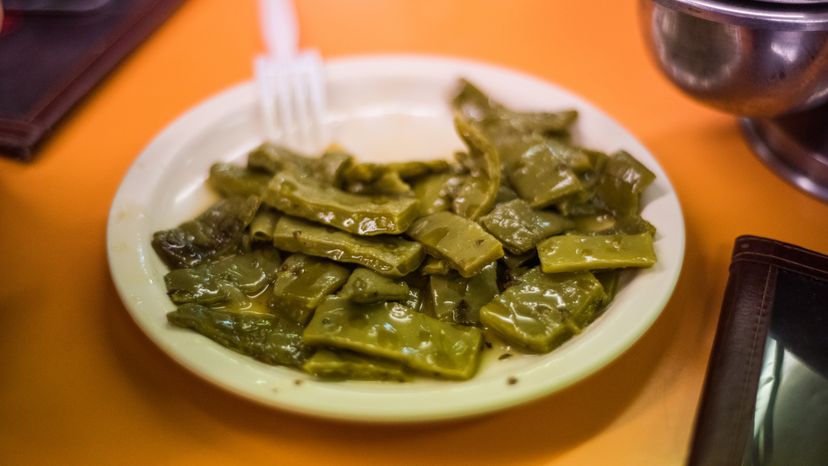 Edible cactus is also known as nopales (no-PAH-les), nopalitos or cactus pads. This vegetable is popular in Mexico and other Central American countries, parts of Europe, the Middle East, India, North Africa and Australia. Its popularity is increasing in the United States where it can be found at Mexican grocery stores, specialty produce markets and farmer's markets.
Edible cactus is characterized by its fleshy oval leaves (typically called pads or paddles) of the nopal (prickly pear) cactus.
With a soft but crunchy texture that also becomes a bit sticky (not unlike okra) when cooked, edible cactus tastes similar to a slightly tart green bean, asparagus, or green pepper.
Cactus pads contain beta carotene, iron, some B vitamins, and are good sources of both vitamin C and calcium.