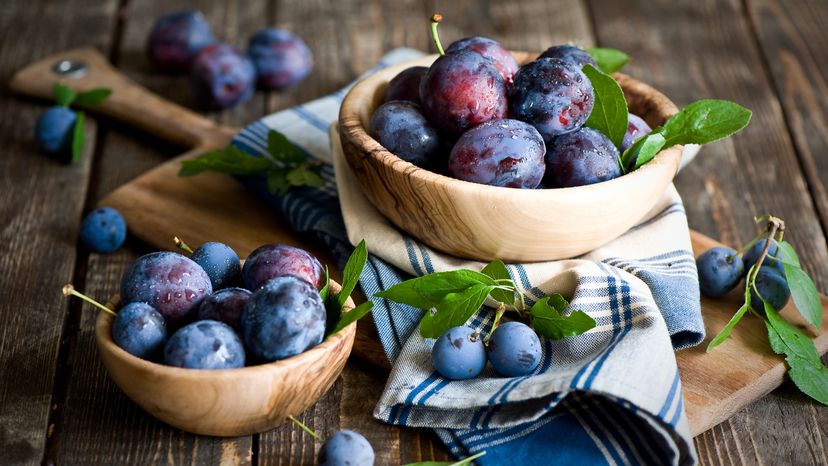 The plum is noted for its versatility. This fruit tastes great alone, cut up in cereals and yogurt, or cooked to make compote or syrupy sauces for healthy dessert dishes. The plum will keep your diet from ever being boring.
There are more than 200 varieties of plums in the United States alone, some quite different than others. It pays to be adventurous and explore unfamiliar plums; you'll find a few new favorites in no time.
Health Benefits
If you eat a couple of plums at a time, you'll get more than a fair dose of vitamins A and C, the B vitamin riboflavin, potassium, and fiber. These nutrients will help protect your cells, keep your heart healthy, and boost immunity. Plums contain phenols, a type of phytonutrient. Phenols are strong antioxidants. The type in plums is particularly good at protecting the fats in our cell membranes and brain, as well the fats circulating in our bloodstream.