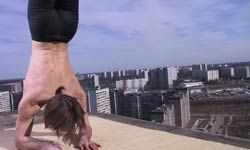 ©iStockphoto/Kraig Scarbinksky
Alternative medicine includes the wild, the whacky and the unbelievable. These pictures are no exception. Here, yoga master Pincha Mayurasana practices hatha yoga on a Moscow roof. It may not be your idea of relaxing, but yoga is popular.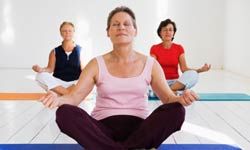 More than 7 percent of Americans practice yoga -- but most people choose a yoga class at ground level instead of a rooftop. Yoga can relax and rejuvenate, helping both body and mind. And there may be other medical benefits to yoga too.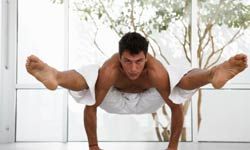 Kraig Scarbinsky /Thinkstock
This guy certainly looks healthy. He may be meditating, although the classic lotus position would seem more relaxing for most people. Still, this is impressive. Don't try it at home -- or especially on a high rooftop.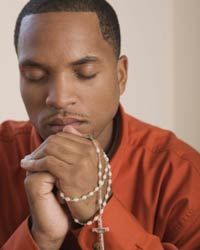 Jupiterimages /Thinkstock
Now this man knows how to meditate. It's a proven way to improve your focus. He certainly looks focused. In fact, he may be praying. Prayer normally isn't considered alternative medicine, or medicine at all, but for some it has the power to heal.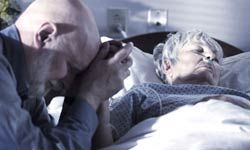 The power of prayer can be strong, and although clinical studies are mixed on prayer's effects in helping to heal patients or ease symptoms, one thing is certain: If spiritual beliefs make you feel and act more positively, you likely will fare better.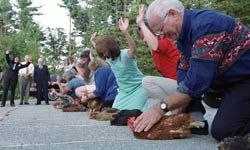 Belief motivates many who use alternative medicine. Hypnosis may only be effective on people who believe they can be hypnotized. But can chickens believe? These hypnotherapists put several into trances as they tried to set a world record in 2000.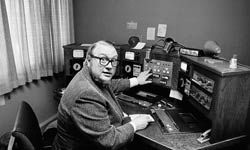 Back in 1972, physician-hypnotist Dr. William Bryan believed that hypnosis would soon be used widely in conventional medicine and sports. He used the console pictured to operate video and audio controls so he could treat three patients at once.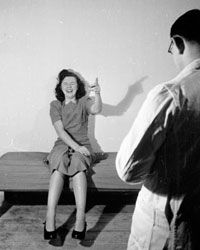 Charles Hewitt/Getty Images
A psychiatrist observed this patient under hypnosis at a London clinic in 1947. The patient has been persuaded that the doctor is wearing a funny hat.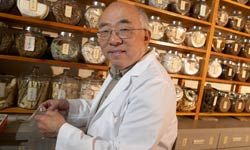 Hypnosis may seem old in the Western world, but most alternative therapies have much longer and richer histories. Herbal medicine and other practices date back to ancient China.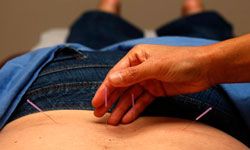 Acupuncture is one of the oldest Chinese medical treatments and the most popular alternative treatment in the U.S. More than 3 million people try it to help everything from back pain to infertility.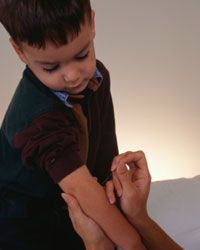 The last image was of a licensed acupuncturist performing a procedure on an adult. We all know how kids are with needles, but check out this little guy. Acupuncture needles are tiny, flexible and should only hurt a little when they pierce the skin.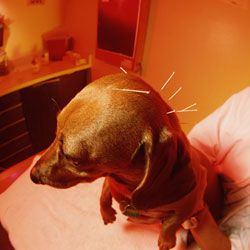 The Ancient Chinese probably didn't have dachshunds in mind when they developed the art of acupuncture. But this pup seems to get the point. Several of them. Apparently, acupuncture can help pets through nausea and pain.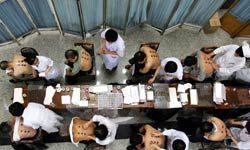 This gives a whole new meaning to group therapy. These Chinese residents received traditional herbal therapies applied to acupuncture pressure points at a Beijing clinic in 2007.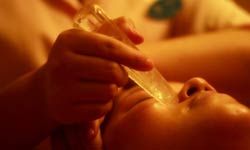 Some alternative therapies are not as accepted or supported by studies as others. Crystals such as amethyst and quartz have been touted as cancer cures, but the only evidence about their effectiveness relates to their ability to help people relax.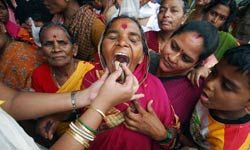 In this photo, an asthma patient receives "fish medicine" in India in 2009. The Bathini Goud family passed a secret herb formula down through generations. The herbs are inserted in a live sardine or murrel's mouth and slipped into a patient's throat.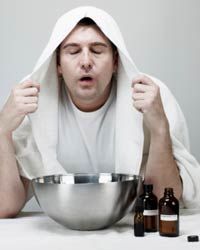 ballyscanlon/Getty Images
This man likes his homeopathic remedies up the nose. With aromatherapy, you can inhale steam from essential oils or rub the oils on your skin. Many people use steam to keep their sinuses clean too. That works well, as long as you don't overdo it.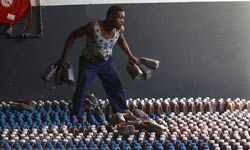 Like fish medicine, old and new have combined in South Africa. This man carries bottles of an herbal concoction into a van in 2006. Zeblon Gwala claimed his dead grandfather gave him the recipe in a dream and that the concoction helps people with HIV.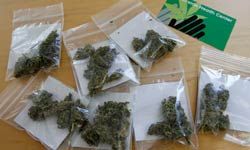 Back in the U.S., some states -- and our nation's capital -- support use of medical marijuana. D.C.'s law has a provision that no one there should be too poor to buy pot for medical purposes. These packages are from a California health center.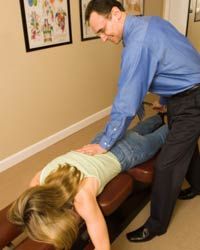 Michael Krasowitz/Getty Images
Spinal manipulation is one of the most popular alternative medicine treatments, one that numerous health plans may cover. Many people with back and other muscle and bone pain visit their chiropractor regularly.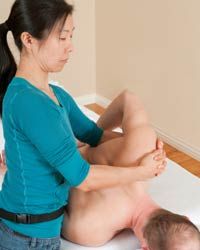 Although massage is considered alternative medicine, don't tell that to this athlete. Sports massage is an important part of professional athletics. Trainers and therapists stretch and massage deep muscle tissues, like in this chest and shoulder stretch.