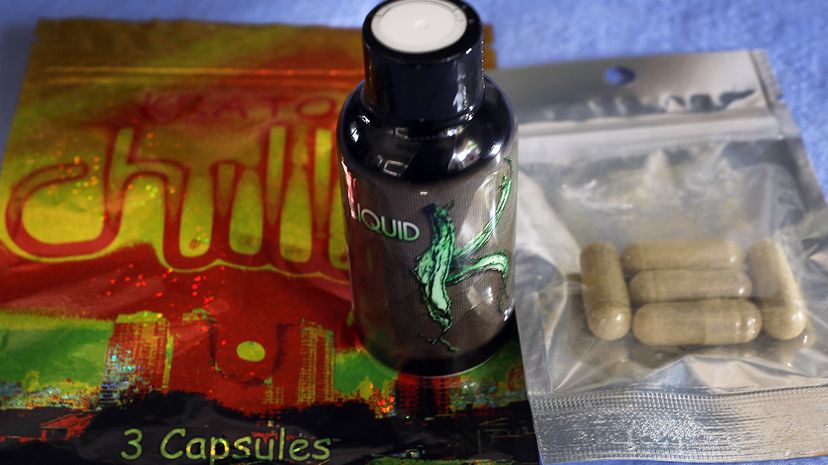 The answer to America's ongoing opioid crisis — or at least a potential part of a possible answer, for some people — may lie in the bitter, broad green leaves of a tropical tree found in Southeast Asia. The plant, Mitragyna speciosa, has been used by many in the region for centuries for its energy-boosting, pain-healing and anxiety-tamping properties.
If you believe the U.S. Food and Drug Administration and the U.S. Drug Enforcement Administration, though, that harmless-sounding plant — known commonly as kratom — is not the answer to the opioid epidemic. In fact, they say, it's part of the problem. A deadly part.
And, so, we now have a faceoff. On one side are those who believe in the power of kratom. They want to drink their kratom tea or pop their kratom pills or chew on their kratom leaves and be left alone. On the other is Big Government, tasked with looking out after the public health of the nation.
Caught in between are some very needy, very sick, very confused opioid addicts just looking for some help.
"I think the current science is far enough along that we can say that the short-term hazards of kratom, for most people, are minimal," Marc Swogger, Ph.D., associate professor in the University of Rochester Medical Center's Department of Psychiatry, says. "And the FDA makes it easier for me to talk because they keep making these extreme statements about it, and if you contrast that with the science ... they just don't make any sense."