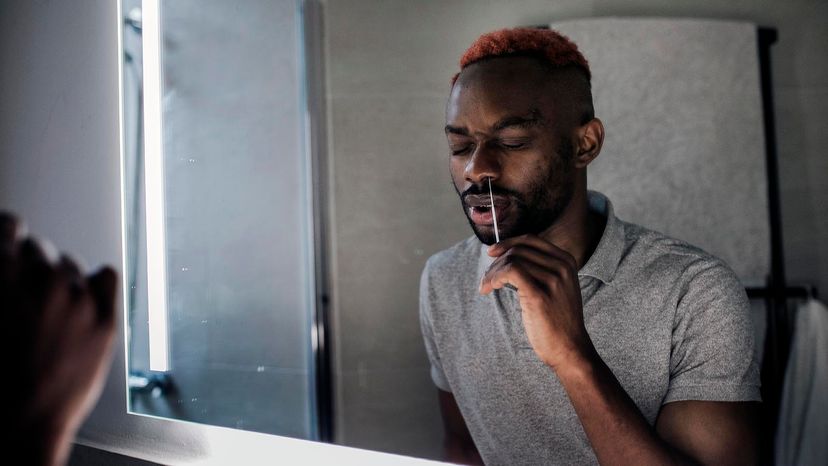 The rise of the highly transmissible delta variant around the U.S. has increased demand for rapid antigen COVID-19 tests that can be purchased from a pharmacy without a prescription, used at home, school or work and that give results in 15 minutes.
On Sept. 9, 2021, the White House announced several initiatives to improve access to rapid antigen tests: It will use the Defense Production Act to boost the production of tests, require retailers to sell rapid tests at cost, distribute free rapid tests to community health centers and food banks, and expand free testing in pharmacies.
Rapid antigen testing makes it much easier to get tested for COVID-19, which helps detect infectious cases before they spread. But many people are still unsure of how best to use these tests and whether they are accurate enough to be useful.
There are several FDA-approved rapid tests on the market including Abbott BinaxNow, Ellume and Quidel QuickVue. These cost as little as $7 to $12 each and can be used to test adults and children ages 2 and up, regardless of whether they have symptoms.
Rapid antigen tests have a big advantage over lab-based PCR testing in terms of speed and convenience. Getting results in 15 minutes rather than waiting a day or more for PCR test results means it's possible to identify COVID-19 cases right away and take precautions to prevent transmission. Having rapid testing available over the counter means that a lot more people will get tested since the test is easy to perform and far more convenient than PCR testing. So rapid tests can catch a lot more COVID-19 cases overall than relying only on PCR testing.
As a health economist who studies public health policy to combat infectious disease epidemics, I know that making COVID-19 testing accessible, accurate and fast is critical to slowing transmission of the virus and helping everyone resume normal activities safely.