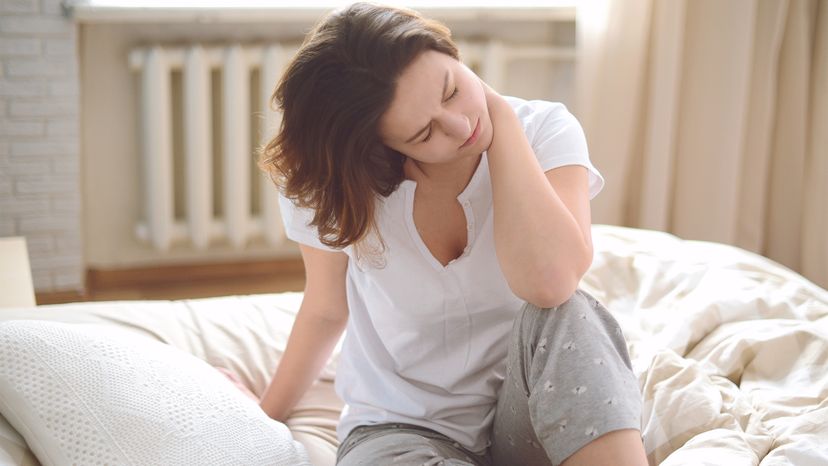 Waking up with serious neck pain is definitely not the way anyone wants to start their day. When it happens frequently, we often troubleshoot the issue on our own, alternating between firm, soft and in-between pillows for relief. The problem is that neck pain can be very complex, both in cause and treatment, so what works for you one night might totally backfire the next.
"If this is the case, you should probably start exploring new pillows and possibly mattress options," Dr. Robert Koser, a chiropractic physician at Laser Spine Institute, says in an email interview. "If you find the issues are more with the neck, then it very well may only be the pillow you need to switch out. However, if you're finding yourself waking up with neck and back issues, it might be time to change out both."
In fact, all the nightly pillow-swapping might actually be exacerbating the problem. "Rather than change pillows periodically, I recommend using a pillow that supports you properly and change your body position for comfort," says Griffin, Georgia-based chiropractor Dr. Robert A. Hayden, spokesman for the American Chiropractic Association in an email.