Nothing piques our interest like a celebrity death.
They come into our homes (electronically, anyway) every week or more, and you feel like you know them. But when it's time for the great Casting Call in the Sky, it seems we just can't get enough -- reading every supermarket tabloid (in line, of course we wouldn't pay for that, would we?) or watching every true Hollywood TV special for the details of why or how our favorite superstars left us so soon.
Often, there's a little alcohol or drugs involved. And while it won't bring them back to life, sometimes the toxicology reports of our idols' deaths can serve as a cautionary tale.
Date of Death: December 18, 1997
Age at Death: 33
Profession: Actor/Comedian
Toxicology Details: Tests showed high levels of morphine, cocaine and a cocaine-related chemical in Farley's blood, and notes were made that heart disease contributed "significantly" to his death.
"Therapeutic" amounts of the anti-depressant drug Prozac and an antihistamine were also found in Farley's bloodstream, and traces of the active drug in marijuana showed up in his urine, but none contributed to his death, reports said.
Notes: Farley acted in the television show Saturday Night Live for a number of years and starred in movies including Tommy Boy and Beverly Hills Ninja. Drug and alcohol abuse were a constant part of Farley's life and eventually caused problems with his career. Farley died at the age of 33 as a result of an accidental speedball overdose. Long term drug and alcohol addiction (and possibly his obesity) contributed to his death. A similar combination, heroin and cocaine, killed Mr. Farley's idol, the comedian John Belushi, in 1982.
2
Sid Vicious (birth name : John Ritchie)
Date of Death: February 2, 1979
Age at Death: 21
Profession: Singer
Toxicology Details: The body was autopsied by Dr. Michael Baden, the New York City Chief Coroner, who determined that while Vicious was normally using only a 5 percent solution of heroin, the heroin in his system was 80 percent pure, ensuring an overdose. In addition, the autopsy showed that Vicious had drowned on his own fluids, common in persons who overdosed on heroin
Notes: Only days after his release from Bellevue and just before he was about to stand trial for the murder of Nancy Spungen -- Sid Vicious' mother injected him with heroin and he died in bed. She later admitted that she knowingly gave her son enough drugs to kill two people. In a bizarre deathbed confession, Anne Ritchie justified taking her son's life by saying, 'There was no way that Sid would have been able to cope with life behind bars.
Date of Death: October 4, 1970
Age at Death: 27
Profession: Singer/Songwriter
Toxicology Details: The official cause of death was an overdose of heroin, possibly combined with the effects of alcohol.
Notes: From the book "Hippie" by Barry Miles:
"Janis returned to room 105 at the Landmard Motel, where she and some of her musician's were staying, at about 1 a.m. Earlier that day her connection had delivered $50 worth of heroin to her. But her dealer himself was not an addict and whenever he received a new consignment, he usually had a "tester" check it for him to see how pure it was before stepping on it accordingly. But his tester was away. He sent it out anyway. The smack turned out to be between 50% and 80% pure - eight times stronger than people were used to. Eight people would die from using that batch over the weekend; Janis was one of them."
Janis had provided $1,500 dollars in her will for a funeral party, where The Grateful Dead performed for 200 of her friends.
4
Ol'Dirty Bastard (birth name : Russell Tyrone Jones)
Date of Death: November 13, 2004
Age at Death: 35
Profession: Singer/Songwriter
Toxicology Details: The official cause of death was a drug overdose as an autopsy found a lethal mixture of cocaine and prescription drug Tramadol, a synthetic opiate used to treat severe pain.
Notes: Before he was known more for his rap sheet than his rapping, Dirty was the most outrageous member of the Wu-Tang Clan, nine New York rappers who fashioned themselves as ghetto superheroes with magic rapping powers. As an MC, ODB was instantly recognizable with his garbled, manic and nonsensical style. His half-rapped, half-sung free-association growl was a key element in several of the Clan's most memorable tracks, as well as hits from Mariah Carey ("Fantasy") and Pras ("Ghetto Supastar").
The rapper, whose real name was Russell Tyrone Jones, was having difficulty breathing and complained of chest pains earlier in the day, according to his spokesperson.
5
River Phoenix (birth name : River Jude Bottom)
Date of Death: October 31, 1993
Age at Death: 23
Profession: Actor /Musician/ Animal Rights Activist
Toxicology Details: River's autopsy showed lethal levels of cocaine and morphine (heroin shows up as morphine, as the body metabolizes it), Valium, marijuana and ephedrine. Ephedrine is the main ingredient found in crystal meth. Official cause of death was Acute multiple drug ingestion.
Notes: The evening of October 30th 1993, he went to The Viper Room, a club owned by Johnny Depp. River had allegedly been in the bathroom doing drugs with some drug dealer friends when someone offered him a snort of high-grade Persian Brown. Immediately upon snorting the drug he began trembling and shaking. He then became agitated and sick before someone tried to help by giving him a Valium.
Staggering back out into the bar and over to actress Samantha Mathis and his sister Rain, he complained that he could not breathe and then briefly passed out. When he awakened, he asked Mathis to take him outside of the bar. Mathis first called River's assistant Abby, then Mathis and River's brother Joaquin took him outside. River collapsed on the sidewalk and started having seizures before a photographer, Ron Davis, went to call 911 at the nearby payphone, as did Joaquin. By now Rain had come out and thrown herself on River to attempt to stop the seizures. River then became still, at which point Joaquin said he was not breathing. It was 1:14 a.m. and River was in full cardiac arrest when paramedics arrived and began to administer CPR. With his skin turning a dark blue and his body still warm, they rushed him to Cedars Sinai Medical Center. The ER physicians did everything to revive him, including inserting a pacemaker, but was pronounced dead at 1:51 am on October 31.
6
Anna Nicole Smith (birth name: Vickie Lynn Marshall)
Date of Death: February 9, 2007
Age at Death: 39
Profession: Model/Reality TV Star
Toxicology Details: Overdose due to the following combination of drugs. Toxic, lethal drug: Chloral Hydrate
Therapeutic drugs: Diphenhydramine (antihistamine), Clonazepam (anti-seizure drug, also used for panic attacks), Diazepam (Valium, used to treat anxiety), Nordiazepam (metabolite), Temazepam (metabolite), Oxazepam (used to treat anxiety), Lorazepam (used to treat anxiety)
Other drugs: Atropine (a drug used in resuscitation), Topiramate (used to treat seizures, migraines, and sometimes used as weight control drug), Ciprofloxacin (Cipro, an antibiotic) and Acetaminophen.
Source: Broward County medical examiner
Notes: The medical examiner's investigation also found that "contributory causes" in Smith's death were a viral flu and an abscess that had developed on her buttock as a result of injections.
Date of Death: June 25, 2009
Age at Death: 50
Profession: Singer/Songwriter
Toxicology Details: At the time of his death, toxicology analysis showed Michael Jackson had lethal levels of propofol in his blood.
Notes: Houston cardiologist Conrad Murray said he had been injecting Jackson every night with 50 mg of propofol, diluted with Lidocaine. But he became concerned he may have been forming an addiction to the drug and tried to wean him off it, using combinations of other drugs. He said they worked to help Jackson sleep the two nights before he died.
Police reported seeing about eight bottles of propofol in Jackson's rented mansion, along with other vials and pills that had been prescribed to the pop singer by Murray and other doctors. The drugs confiscated in the search included Valium, tamsulosin, lorazepam, temazepam, clonazepam, trazodone and tizanidine.
8
DJ AM (birth name: Adam Goldstein)
Date of Death: August 28, 2009
Age at Death: 36
Profession: DJ, Musician and MTV Show Host
Toxicology Details: Reports showed the 36-year-old had in his system at the time of death: cocaine, OxyContin, Hydrocodone or Vicodin, antianxiety drugs Xanax and Ativan, Klonopin (which also controls anger), Benadryl, and Levamisole (a drug used to cut cocaine).
Notes: DJ AM was known for his mashups — blends of at least two songs. He performed in clubs, on concert stages and at exclusive Hollywood parties. He was famous in part for his personal life — he dated actress-singer Mandy Moore and reality TV star Nicole Richie. In October, MTV was to debut his reality show, "Gone Too Far," in which he and concerned families staged interventions for drug abusers.
Date of Death: January 22, 2008
Age at Death: 28
Profession: Actor
Toxicology Details: Ledger died as the result of acute intoxication by the combined effects of oxycodone, hydrocodone, diazepam, temazepam, alprazolam and doxylamine.
Notes: A massage therapist who discovered a lifeless Heath Ledger in his Manhattan apartment made her first two calls to actress Mary-Kate Olsen (the residence owner) moments after finding the Australian-born actor. Only after those calls was 911 alerted to the situation.
Date of Death: January 24, 2006
Age at Death: 40
Profession: Actor
Toxicology Details: An autopsy performed by a Los Angeles County Medical Examiner revealed the primary cause of death was "nonspecific cardiomyopathy" (heart disease), with the prescription drug promethazine with codeine and an enlarged heart being possible contributing circumstances.
Notes: Chris Penn was an film and television actor known best for his roles in such films as Reservoir Dogs, Footloose and True Romance. Brother Sean Penn has said publicly in a TV interview that his brother died because of his weight.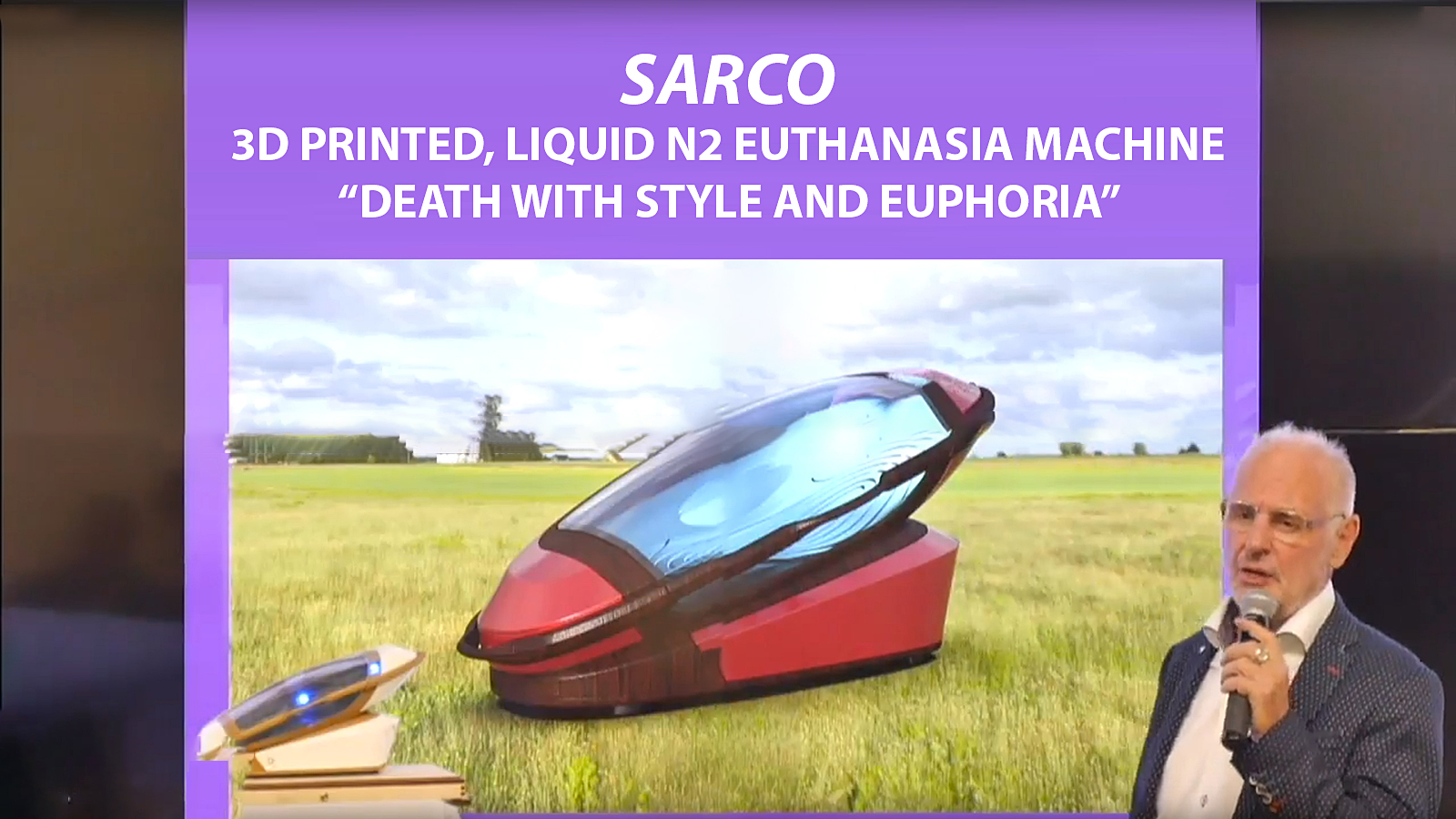 Up Next
Imagine the suicide booth on 'Futurama,' only real. Learn more about the Sarco suicide pod at HowStuffWorks.
---
Related Articles