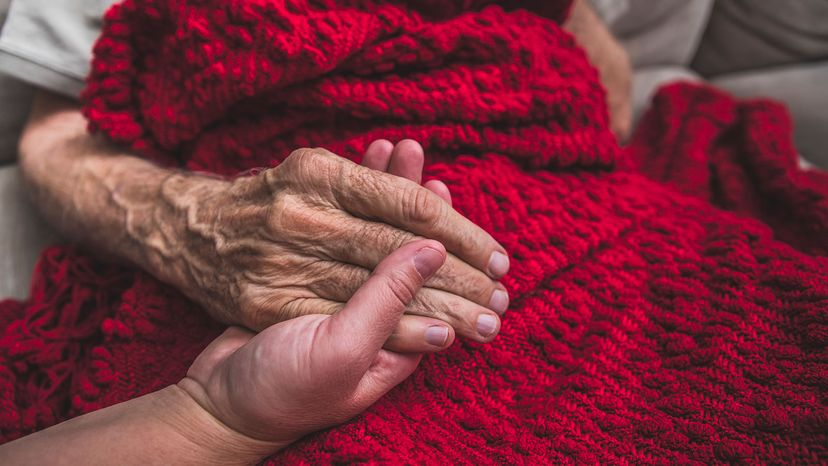 Most people have a grandparent or great-aunt who, whether suddenly or gradually, "died of old age." Technically speaking, however, old age isn't actually a cause of death in the same way that hypertension or diabetes or a car accident can be. Regardless, the saying persists, but what do we mean when we say that someone died of old age?
First, what constitutes old age, anyway? In the United States, anyone 65 or older is considered an "older adult." The group is then subdivided out, with people 65-74 considered "young-old," those 75-84 are "middle-old" and anyone 85 or up "old-old," according to Dr. Niharika Suchak, associate professor in the Department of Geriatrics at Florida State University College of Medicine and medical director of Big Bend Hospice, Tallahassee, Florida.
"A person does not die of old age but many people die at an old age," Suchak says in an email interview. "At an advanced age, a cascade of adverse health events may occur, to which the person's advanced age makes them more susceptible."
This is not to say that all people over 65 will rapidly decline at the same rate, however. "As one grows older, one may become more dissimilar with others in the same age cohort due to genetics, lifestyle behaviors, life experiences and physiologic reserve [the ability of an organ to carry out its activity under stress]," says Suchak. "For many, growing older is not always accompanied by life-limiting declines in health." So, there is a lot of merit to staying active, vital and eating healthy!
For a lot of people, though, age makes it harder for organs to recover from stressful activities or events. "But it's not like as you get older your vital organs have reduced functioning in an age-based universally predictable manner until one day when the heart beats one last time and then stops," Suchak notes. Instead, she says, "There is increased occurrence of a variety of chronic conditions with age and these multiple comorbidities increase your risk of mortality. It is not old age by itself that is the culprit."