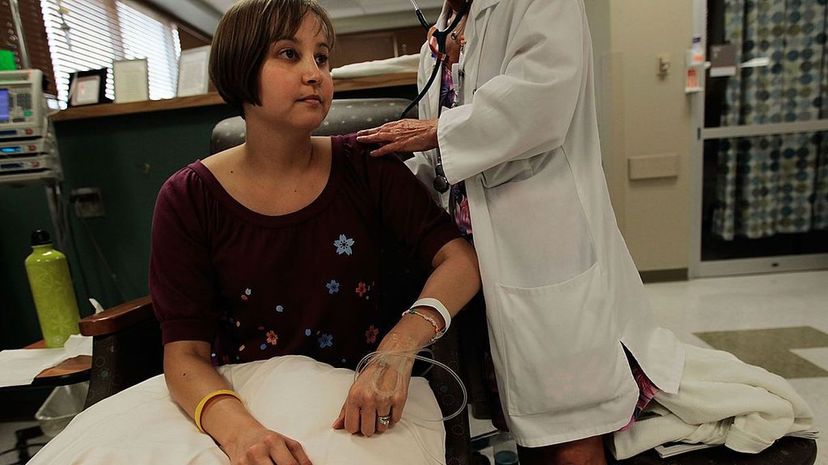 Dave Bexfield of Albuquerque, New Mexico, was diagnosed with multiple sclerosis, a chronic disease of the central nervous system, in 2006. Three years later he applied for a clinical trial sponsored by the National Institutes of Health that involved a stem cell transplant.
"My trial listed a 5 percent chance of death," he says via email. "When I initially considered the trial, I dismissed it with a laugh. I would have to be desperate to consider participating. Six months later, when I went from using an occasional cane to a walker, I was desperate."
Bexfield says the trial saved his life. Within a few months of completion in 2010, he could walk again unaided. "The gains held for about four years before my walking got worse again. I'm still above baseline in most areas though," he says.
Without the game-changing advances afforded by clinical trials, modern medicine might have stalled out a long time ago. "Everything we know about treating breast cancer today we know as a result of clinical trials," explains Susan Brown, senior director of education with Susan G. Komen. "We really consider those people who were asked in the past to participate in a clinical trial to be heroes. We are standing on their shoulders."
Despite the inherent nobility of contributing to medical advancement, participation levels for clinical trials are often lackluster. "Today, only about 3 percent of adult patients with cancer participate in clinical trials, which limits patient access to new interventions that could treat, or even cure, their cancer," says Dr. Julie M. Vose, immediate past-president of the American Society of Clinical Oncology in an email interview. "It also limits the ability of researchers to learn from a large patient population. Patients with low socioeconomic status, older adults, and ethnic and racial minority groups are underrepresented in clinical trials."
In fact, a 2013 analysis of cancer trials found that a whopping 40 percent of trials were unable to enroll the minimum number of participants.  Another survey showed only 35 percent of Americans said they were likely to enroll in a clinical trial. So, what's the deal? Here are some of the reasons why people don't participate in trials — even if it might save their life.