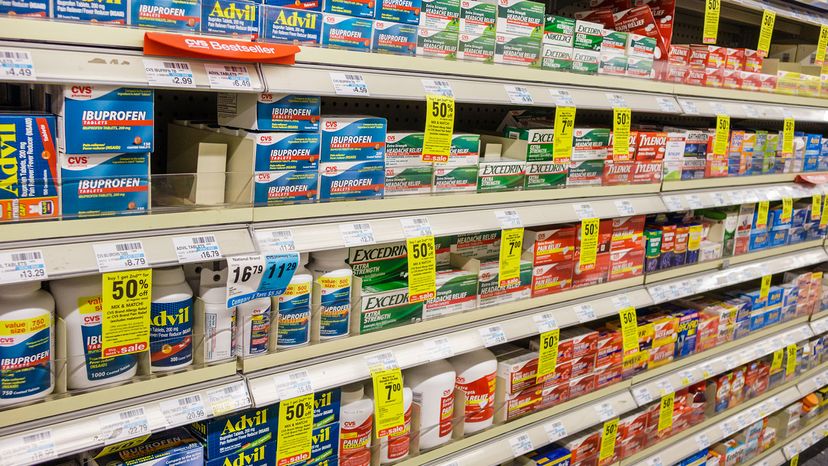 The average headache or backache often sends people reaching willy-nilly for the nearest bottle of pain reliever, but for best results it's smart to match the particular problem with the perfect pill. That's because the wide variety of pain relievers (known in medical circles as analgesics) available today are each effective at different problems and come with different risks.
There are two categories of pain pills suitable for home use — nonsteroidal anti-inflammatory drugs, more commonly referred to as NSAIDs, and acetaminophen. Both also are considered antipyretics, which means that they can reduce fevers.
Most people know acetaminophen better by the popular brand name Tylenol, but there are other brands as well (like FeverAll). The category of NSAIDs is broader, as aspirin, ibuprofen and naproxen all fall under the umbrella (there are others, but these three are some of the most widely used). Each has its own range of brand names associated with it.
So, which one is best to use? It all depends on what you're taking it for. We'll clue you in on all these pain relievers below: