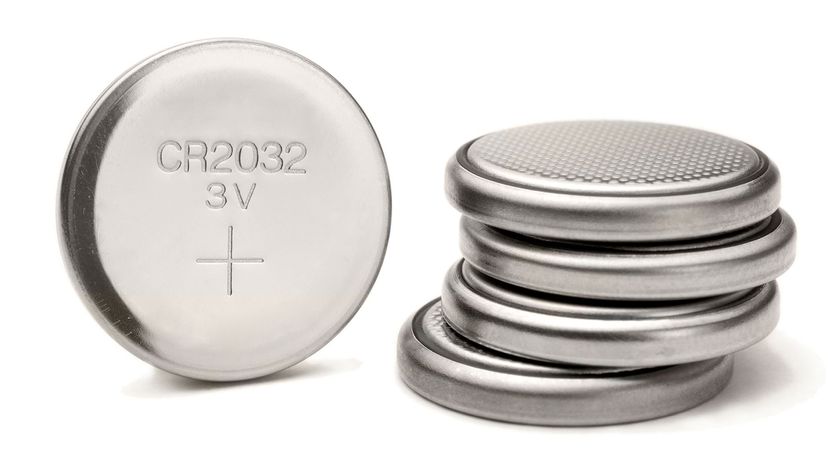 Americans accidentally swallowed nearly 3,500 button batteries in 2019, according to the National Poison Data System. Button batteries are the flat, disc-shaped batteries that you might find in small electronic devices like hearing aids, handheld toys, reading lights and some remote controls.
Because our homes are filled with electronic gadgets and toys, the number of accidental button battery ingestions (BBI) has risen sharply — battery ingestions increased 66.7 percent between 1999 and 2019, mostly occurring in children under 6. While many of those swallowed batteries pass safely through the digestive system, they can also be a serious choking and poison hazard, especially for younger kids.
The worst culprit is the three-volt CR2032, a disc-shaped lithium-ion battery that looks like a piece of shiny candy to toddlers. With a diameter of 20 millimeters (0.8 inches), the CR2032 can easily get lodged in a child's esophagus. Sadly, more that 90 percent of fatalities from battery ingestions over the past 15 years came from swallowing a CR2032.
Beyond being a choking hazard, the electrical properties of button batteries can lead to serious internal injuries. When the battery makes contact with the mucus membrane in the esophagus, it creates a closed circuit, reported a 2018 study. The result is a "hydroxide-rich, alkaline solution" that's caustic enough to liquefy internal tissue in as little as two hours of being stuck in the throat.
If a child accidentally swallows a button battery, they should be taken immediately to an emergency room, preferably at a pediatric hospital. But before you frantically run out of the house, researchers say, feed the kid a couple spoonfuls of honey.