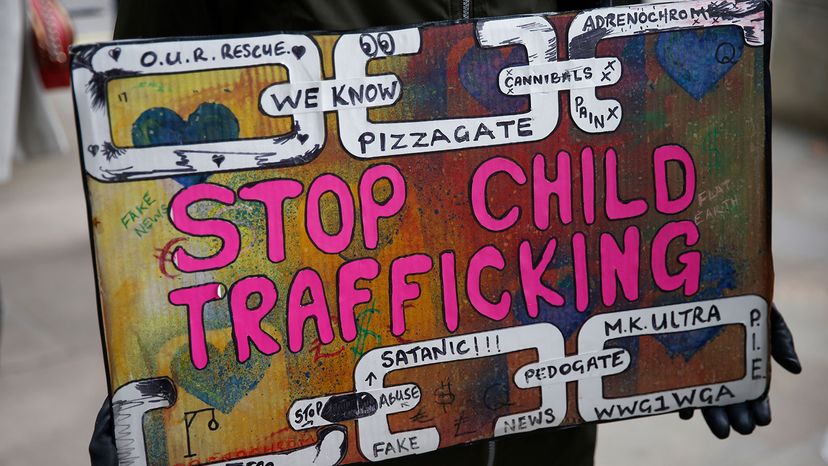 For years, it festered as just one of countless internet-fueled conspiracy theories. But in 2020, a loosely organized right-wing group called QAnon gained major headlines as it attracted an ever-larger audience in America and around the world.
QAnon purports that satanic pedophiles operate a worldwide child sex-trafficking ring, and also labor to usurp their hero, Donald Trump, who is leading the fight against them, according to The Wall Street Journal. They believe that elitist Democrats (especially Hillary Clinton and Hollywood stars) are among the worst offenders, and that they might be lizard people disguised in human costumes. The group eagerly anticipates "The Storm," their code word for the day that Trump will initiate mass arrests of anyone involved in the cabal.
To be clear, there is absolutely no truth to any of these claims. Yet, increasingly more people are falling down the QAnon rabbit hole, eagerly awaiting online "Q drops" (information leaks) on Twitter from "Q," the person who says that he or she has inside information regarding this secret war.
Some QAnon followers get so wrapped up in the conspiracy theories that they exhibit signs of addiction – neglecting personal and professional responsibilities as they obsess about the fate of fictional abused children. Many are certain that they're privy to complex, classified information that only a few select people – like them — really understand.