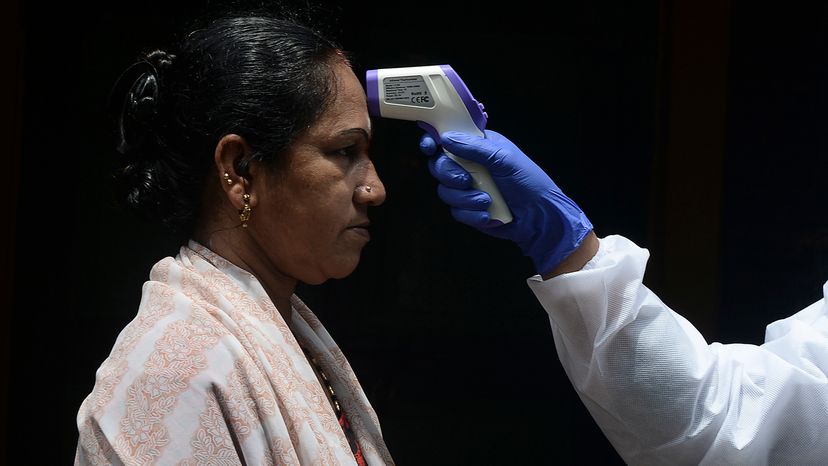 Feeling under the weather? Chances are you or your doctor will grab a thermometer, take your temperature and hope for the familiar 98.6 degrees Fahrenheit (37 degrees Celsius) everyone recognizes as "normal."
But what is normal, and why does it matter? Despite the fixation on 98.6 F, clinicians recognize that there is no single universal "normal" body temperature for everyone at all times. Throughout the day, your body temperature can vary by as much as 1 F (0.56 C), at its lowest in the early morning and highest in the late afternoon. It changes when you are sick, goes up during and after exercise, varies across the menstrual cycle and varies between individuals. It also tends to decline with age.
In other words, body temperature is an indicator of what's going on within your body, like a metabolic thermostat.
An intriguing study from earlier this year found that normal body temperature is about 97.5 F (36.4 C) in Americans – at least those in Palo Alto, California, where the researchers took hundreds of thousands of temperature readings. That meant that in the U.S., normal body temperature has been dropping over the past 150 years. People run cooler today than they did two centuries ago.
The 98.6 F standard for "normal body temperature" was first established by the German physician Carl Wunderlich in 1867 after studying 25,000 people in Leipzig. But anecdotally, lower body temperatures in healthy adults have been widely reported. And a study in 2017 among 35,000 adults in the U.K. observed a lower average body temperature of 97.9 F (36.6 C).
What might cause these subtle but important changes? And are these provocative hints of changes in human physiology occurring only in urban, industrialized settings like the U.S. and U.K.?
One leading hypothesis is that thanks to improved hygiene, sanitation and medical treatment, people today experience fewer of the infections that would trigger higher body temperatures. In our study, we were able to test that idea directly in a unique setting: among Tsimane horticulturalist-foragers of the Bolivian Amazon.