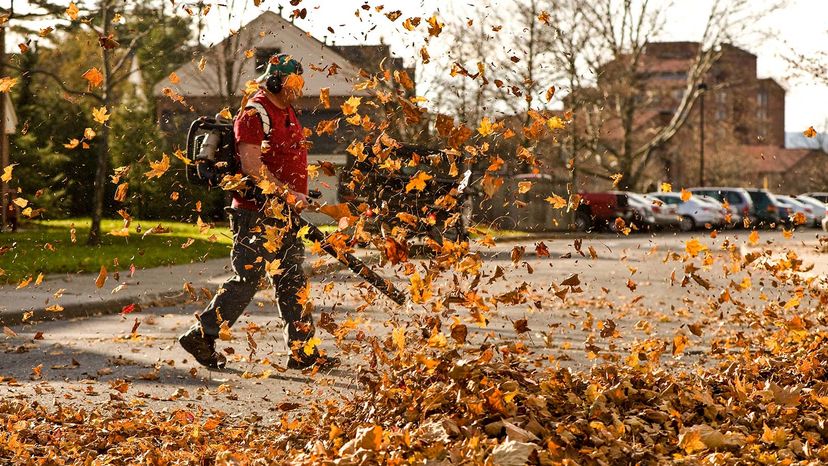 Ah, the sounds of autumn. For some, they are so satisfying — a bite into a crisp apple, the crunch of fallen leaves. For others, the sounds that accompany autumn set their teeth on edge, especially when it comes to leaf blowers.
Leaf blowers are gardening tools ratcheted up to 11. They are powered by electric or gasoline motors that propel air out of a nozzle to send leaves and grass cuttings flying. And, unlike lawn mowers, leaf blowers are probably the most villainized devices in the lawn care universe. Not only are they noisy and now used year-round, but for many, the level of noise they emit is unacceptable.
In the mid-1970s, when leaf blowers became ubiquitous in the United States, two California cities adopted early bans of the equipment. Carmel-by-the-Sea and Beverly Hills labeled the leaf blowers a noise nuisance and banned their use, a move that has been followed by nearly two dozen other California municipalities, as well as hundreds of other cities across the U.S. to some degree, writes Charles Mostoller for the Miami Herald.
What is it about leaf blowers that people hate? Is it the decibels? The constancy? Do leaf blowers pose real dangers to the health of users or others who happen to be within earshot? Increasingly, the answer appears to be "yes" —to all of the above.