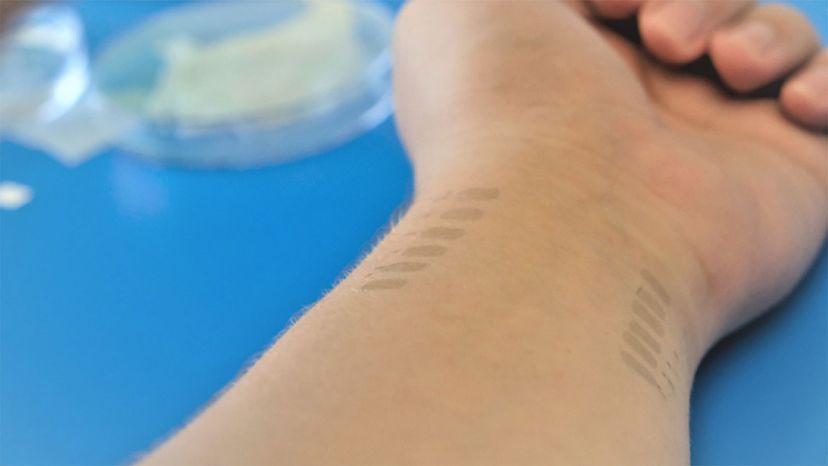 Whether it's a smartwatch that tracks your heart rate or a device that doctors can use to remotely monitor your heart, wearable technology is revolutionizing the way we access our own health information.
Well, some of our own health information anyway. For most people, monitoring blood pressure still means winding a cuff around the arm — whether in a health care setting or at home — and waiting for the squeeze as it inflates and then deflates to reveal a blood pressure reading. And even then, the reading is merely a moment in time and not a continual monitoring of blood pressure, which can and typically does frequently change throughout the day.
Now there is good news on the horizon regarding the ability to continuously monitor blood pressure. Researchers at The University of Texas at Austin and Texas A&M University have developed a noninvasive solution for continuous blood pressure monitoring at home — in the form of a temporary tattoo.