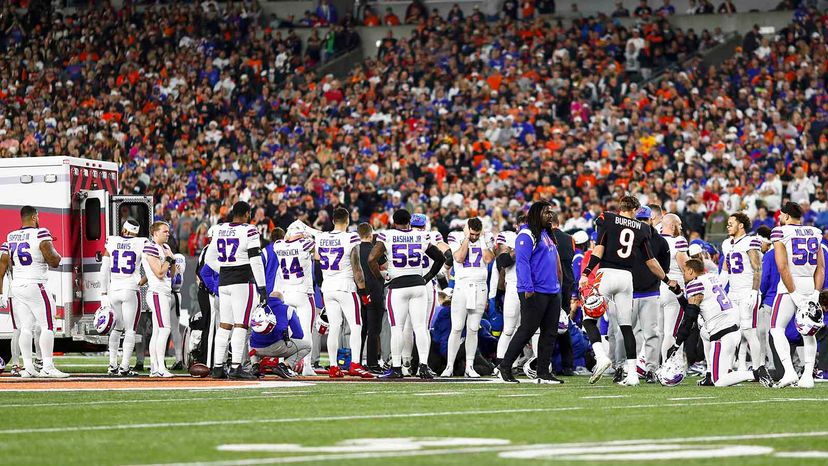 Chances are you've heard about — or even saw — the terrifying Monday Night Football incident Jan. 2, 2023, when Buffalo Bills safety Damar Hamlin suffered a cardiac arrest during the first quarter of the game.
Medical personnel intervened immediately, removing Hamlin's helmet, providing oxygen from a portable tank and performing CPR for about eight minutes before loading him onto a stretcher and into an ambulance. He was taken to a nearby hospital for treatment.
Hours later, the Bills organization released a statement stating, "[Hamlin] suffered a cardiac arrest following a hit in the Buffalo Bills' game versus the Cincinnati Bengals. His heartbeat was restored on the field ... He is currently sedated and listed in critical condition."
The 24-year-old Hamlin is still listed in critical condition and it's not clear what caused the cardiac arrest.