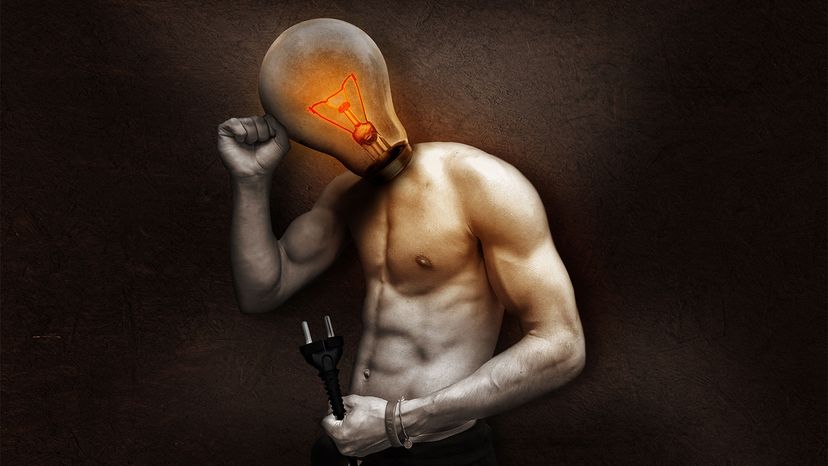 Without electricity, you wouldn't be reading this article right now. And it's not because your computer wouldn't work. It's because your brain wouldn't work.
Everything we do is controlled and enabled by electrical signals running through our bodies. As we learned in intro physics, everything is made up of atoms, and atoms are made up of protons, neutrons and electrons.
Protons have a positive charge, neutrons have a neutral charge, and electrons have a negative charge. Note that the atoms themselves can carry a positive or a negative charge. How? By gaining or losing electrons. The flow of electrons between atoms is what we call electricity. Since our bodies are huge masses of atoms, we can generate electricity.
When we talk about the nervous system sending "signals" to the brain, or synapses "firing," or the brain telling our hands to contract around a door handle, what we're talking about is electricity carrying messages between point A and point B.
It's sort of like the digital cable signal carrying 1s and 0s that deliver "Law & Order" episodes. Except in our bodies, electrons aren't flowing along a wire; instead, an electrical charge is jumping from one cell to the next until it reaches its destination.
Nearly all of our cells have the ability to generate electricity. And in this article, we'll look at the role of electricity in the human body and find out how we produce it in the first place.
The starting point is simple: Right now, any cells in your body that aren't actively sending messages are slightly negatively charged. It gets interesting from there.