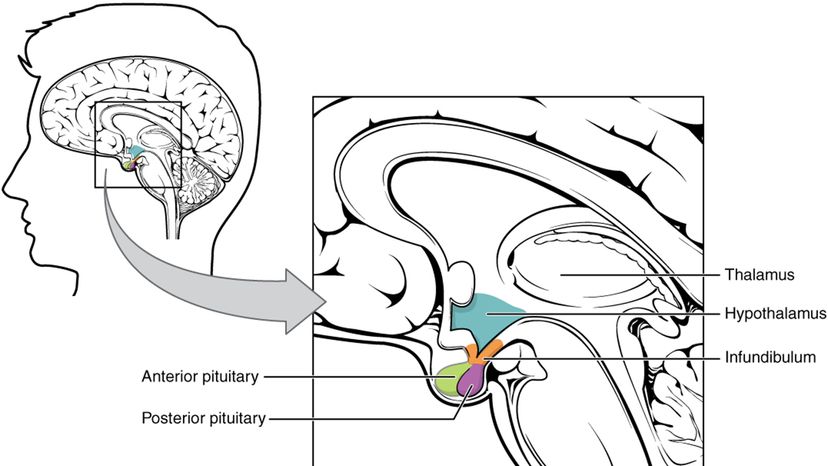 Moody? Hungry? Hangry? Turned on? Turned off? All those states of being and so many more are all controlled by one teeny tiny area at the base of your brain. Meet your hypothalamus.
Located between the pituitary gland and thalamus, the hypothalamus has a (metaphorical) hand in a long list of bodily functions, but it's overarching responsibility is to keep the body in a balanced state, otherwise known as homeostasis. Your body is always searching for a way back to homeostasis, and it lets you know when things are out of whack. Hunger pangs for example are your body's way of telling you you're low on nutrients and need to refuel in order to reclaim homeostasis. Those little signals come courtesy of your hypothalamus.
"It's responsible for running the show when it comes to the autonomic nervous system," says New York City-based family nurse practitioner, herbalist, and life coach, Victoria Albina, FNP-c, MPH. "And it coordinates signals to the pituitary. Therefore, it controls our thirst, temperature regulation, it plays a part in hunger, it has a lot to do with sleep, energy regulation, mood, and reproduction function."