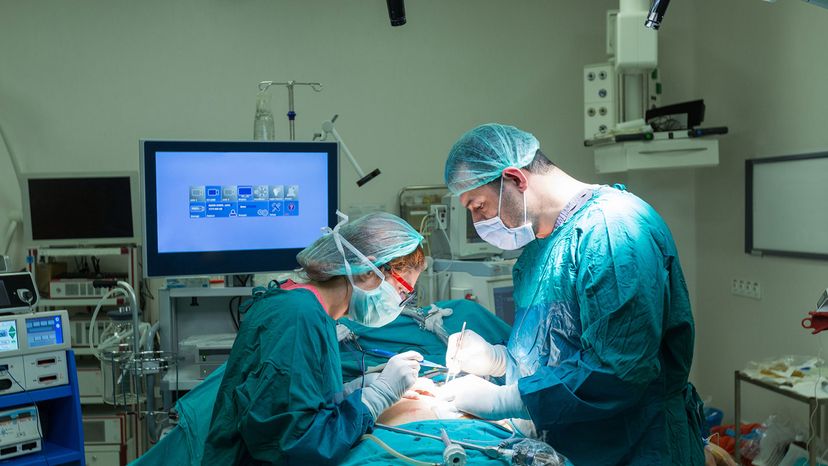 Surgery isn't exactly something to look forward to, but you're likely to dread it less if the incision is smaller and the recovery time is quicker. Laparoscopy (laparoscopic surgery), also known as minimally invasive or "keyhole" surgery, is now the standard of care whenever possible these days. That's because it's just so much easier on the body than traditional open abdominal surgery.
It might surprise you to learn that this technique has been around for a very long time. Pioneering physicians Dimitri Ott, Georg Kelling and Hans Christian Jacobeus are some of the docs credited with exploring the potential for minimally invasive surgery way back in the early 1900s. As is often the case with major scientific developments, laparoscopy progressed slowly, with just some doctors daring to dabble in the practice, although usually for diagnostic, rather than surgical, purposes. Finally, the late 1980s, some physicians began performing successful laparoscopic cholecystectomy (gallbladder removal) procedures, inspiring scores of other surgeons to reevaluate the potential for this game-changing technique.
Nowadays, laparoscopy is the surgery style of choice for dozens of diagnostic and surgical procedures. Diagnostically speaking, laparoscopy is used to confirm a particular diagnosis or to figure out what's going wrong when X-ray, ultrasound and other non-invasive imaging efforts just aren't cutting it. Many painful gynecological conditions are diagnosed and/or treated using the method, including ectopic pregnancy, pelvic inflammatory disease, endometriosis and ovarian cysts.
On the surgical side, laparoscopy can be employed to remove problematic organs, like the appendix or gallbladder, and repair hernias and ulcers. Many patients turn to laparoscopy for hysterectomies and even weight-loss surgeries, and minimally invasive techniques are also helpful for suspected cancer biopsies.