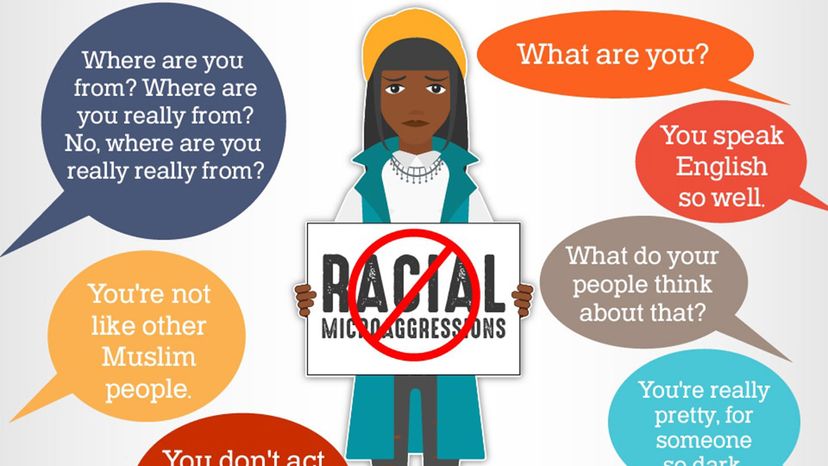 I grew up being asked the same question nearly every time I met someone new: "Where are you from?"
I would respond, "I'm from Washington D.C."
There was something about this answer that was unsatisfactory to whomever had asked. So, they would try again: "Oh, but I mean – like, where are you from?" They often squinted their eyes at this point for emphasis.
Eventually, I learned that to many people I have racially ambiguous features. I took these moments as opportunities. I would ask questions about their assumptions in return, and it would turn into a dialogue. Later when I started college, my classmates and I were taught that these kinds of questions about where people are from are "offensive" and should be avoided.
A few years later, I learned a word for it: "microaggressions."
The term arose from an effort to define the ways in which racism was changing, from more overt and public acts, to smaller day-to-day slights.
But what exactly is a microaggression, and is what I experienced necessarily a result of racism?