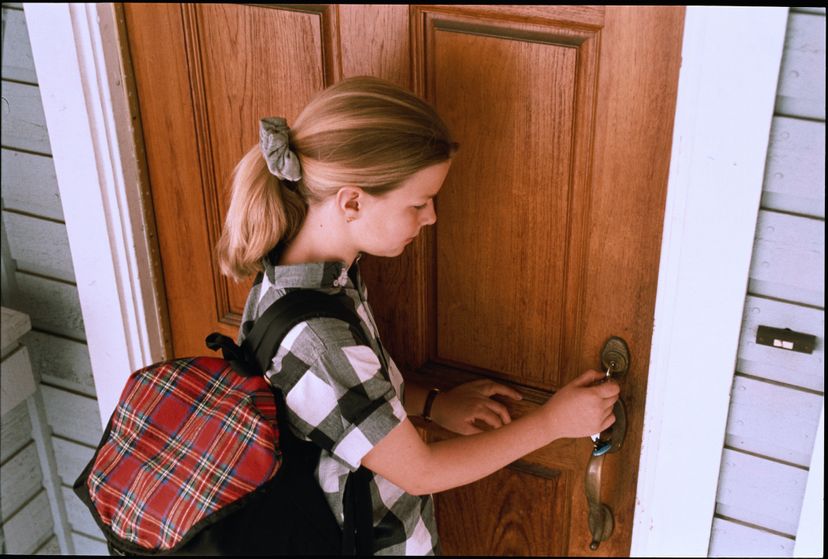 Although the term "latchkey kid" first appeared in the 1940s to describe young children taking care of themselves after school while dad fought in the war and mom went off to work, the anxiety over latchkey kids really exploded in the United States in the late 1970s and early 1980s.
Higher divorce rates and more job opportunities for women left a reported 3 million 6- to 13-year-olds fending for themselves after school in 1982. The kids were often recognized by the house key they wore on a string around their necks. That year, People magazine ran an interview with two education researchers under the headline, "The Lonely Life of 'Latchkey' Children, Say Two Experts, Is a National Disgrace."
The experts, Tom and Lynette Long, interviewed 300 latchkey children and noted that one in three reported "high fear" when their parents were late coming home, which triggered recurring nightmares. Among the other "perils" faced by latchkey kids, the Longs said, were "break-ins, weather emergencies, injuries from falls... an 8-year-old riding a bike might get hit by an automobile."
Which made us wonder: What's the impact of the "latchkey kid crisis" 35 years later? Do latchkey kids even exist anymore? Like many other issues, it often comes down to economics.