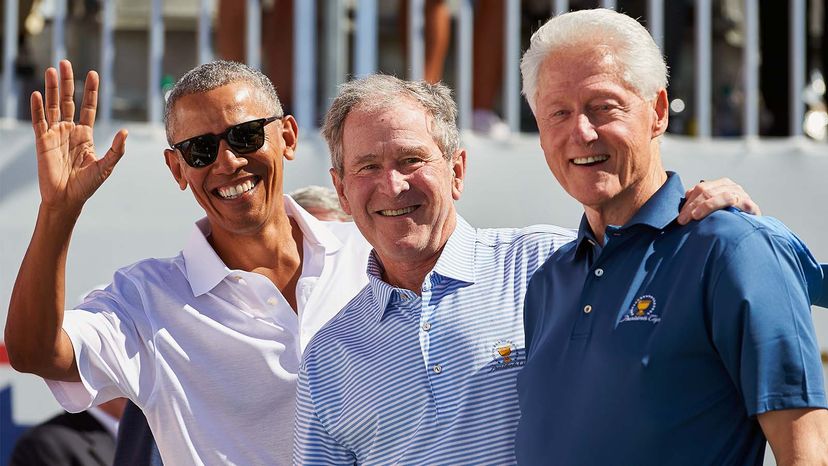 Though a little stress can be good for you, too much has been linked with a host of dangerous health conditions, including heart disease, headaches, stomach problems, sleep disorders and a compromised immune system, to name just a few. Stress can also affect our appearance. It can cause our skin to break out with acne or psoriasis and trigger conditions like telogen effluvium or alopecia areata, both of which cause chunks of hair to fall out.
But can stress turn our hair gray? There's probably no job more stressful than president of the United States. And U.S. presidents — from Bill Clinton to Barack Obama — have been subjected to before-and-after comparisons showing how the world's most stressful job can take its toll on hair.
Even Marie Antoinette supposedly showed up for her date with the guillotine with gray hair. Onlookers believed that her hair color changed overnight as she stressed about her fate. Though in her case, the sudden graying was likely because she wasn't wearing a wig, which was common in 18th-century France.
And those presidents? Well, Clinton had salt-and-pepper hair when he entered the office at age 46; it was pretty much white when he left at age 54. Bush had a solid head of gray after his eight years in office too [source: Willingham]. And Obama entered his eight years with dark black hair. After his term ended that black hair was totally salt-and-pepper.
But in most people, stress isn't the cause of graying. Our hair starts to turn gray naturally between the ages of 30 and 35, and things like genetics play a role when it starts. But why does our hair go gray at all?