Age aside, what's life without plenty of fun? Assisted living facilities recognize the ultimate importance of fun and offer lots of opportunities to enjoy days and evenings.
A common amenity is the game parlor, where residents can meet to play cards and board games. Some even have cocktail lounges on the campus for those who enjoy a nightcap.
Facilities with on-site social coordinators may also bring in entertainment, such as choral groups or magicians, and arrange for special activities and games. Senior activities professionals will take special care with each person to ensure he or she remains engaged in enjoyable activities.
Assisted living facilities sometimes provide specialized rooms and classes for passions such as art or music, too. They may even have movie theaters, and perhaps even full stages for bringing plays and musicals to theater lovers.
Love golf? Some facilities have putting greens right on the grounds.
And for those who don't want to leave their four-legged friends behind, pet-friendly rooms are another fun amenity. Some facilities even bring in pets from rescue groups to visit.
For more articles about assisted living, check out the links below.
Related Articles
Sources
All Assisted Living Homes. "Signs That It's Time to Look Into Assisted Living for Seniors." (May 15, 2011) http://www.allassistedlivinghomes.com/family-resources/signs-of-assisted-living-needs.html

Assisted Living Facilities. "Services and Amenities." (May 10, 2011) http://www.assistedlivingfacilities.net/assisted-living-facilities-cost.html

Assisted Living Federation of America. "Senior Living Options." 2009. (May 11, 2011) http://www.alfa.org/alfa/Assisted_Living_Information.asp

Elder Guru. "What Should You Look For in An Assisted Living Facility?" Aug. 26, 2010. (May 14, 2011) http://www.elderguru.com/what-should-you-look-for-in-an-assisted-living-facility/

Seniors for Living. "Frequently Asked Questions." (May 13, 2011) http://www.seniorsforliving.com/faq.php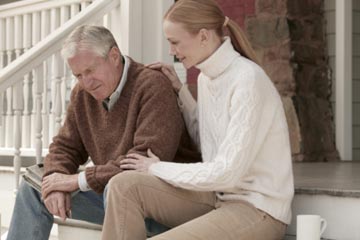 Up Next
What happens when the child becomes the parent? Being a caregiver to your parent can be a hard job. Get tips and information on when a child becomes the parent.
---