Having adult children opens up many opportunities, but none may be as important as the opportunity to improve your health.
Looking over old family photos, it can be fun to see how much your kids have grown, but it's much less fun to see how much worse for wear you are for having raised them.
Now that your kids are adults, you may find getting in shape to be an excellent use of your time. And if not now, when? The return to a schedule that centers on your own life isn't complete without some built-in time for getting shape.
Though all that extra time you thought you'd have when your chicks left the roost soon evaporates, preserving some of it for exercise is important.
Although any exercise at all is better than none, you should try to exercise for 30 minutes every day and do strength training at least twice a week [source: Laskowski]. Keep it interesting by mixing up your routines -- mix in some outdoor hiking or swimming, or join a local running or walking club.
Without spending free time chasing children, you now have the opportunity to get in good enough shape to hypothetically catch them. Regardless, improving your health is always time well spent.
For lots more information on new opportunities after the kids are grown, see the next page.
Related Articles
Sources
Better Homes and Gardens. "Home Improvement." (May 10, 2011)http://www.bhg.com/home-improvement/

Fisher, Anne. "Launch a business after 50." CNNMoney. Oct. 12, 2006. (May 10, 2011)http://money.cnn.com/2006/10/11/smbusiness/biz.after.50.fortune/?postversion=2006101207

Hoak, Amy. "Adults in session." MarketWatch. July 23, 2007. (May 10, 2011)http://www.marketwatch.com/story/how-adults-heading-back-to-school-can-balance-life-work-family

Laskowski, Edward R., M.D. "How much should the average adult exercise every day?" Mayo Foundation for Medical Education and Research. Feb. 17, 2011. (May 10, 2011)http://www.mayoclinic.com/health/exercise/AN01713

Lending Tree. "As an older adult, now is the time to get out of debt." 1998. (May 10, 2011)http://www.lendingtree.com/smartborrower/seniors/retirement-money/older-adult-get-out-of-debt/

Teel, Faith. "How to Transform and Remodel Your Kids Old Room When They Leave Home." Relocation.com. March 28, 2011. (May 10, 2011)http://www.relocation.com/blog/transform-your-kids-room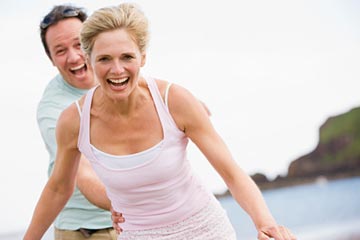 Up Next
The kids are grown -- now what? Visit Discovery Fit & Health to learn how to have fun after the kids are grown.
---