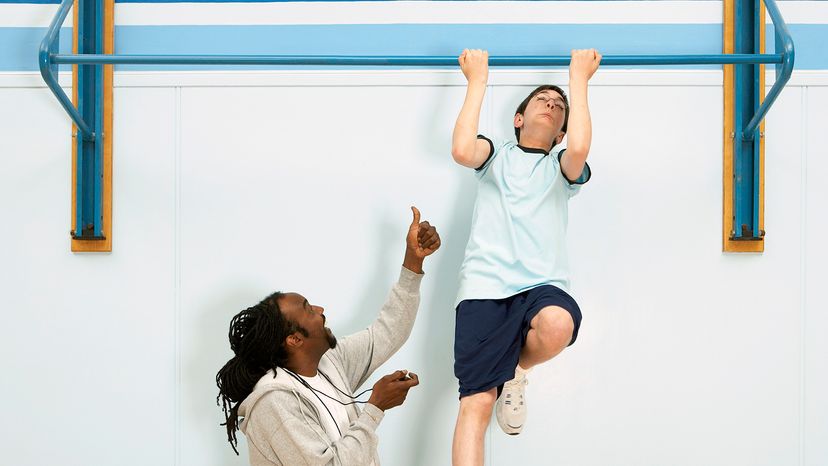 Few of my middle school memories are as distinct as the ones involving a pull-up bar. To be more specific: the ones of me avoiding the pull-up bar at all costs. To this day, after 200-plus hours of yoga training and far too many hours test-driving workout trends, I still cannot do a single pull-up. While that failing no longer affects my life in any substantial way, in seventh grade, the shame was palpable.
That's because I was one of the millions of American kids subjected to the public humiliation otherwise known as the Presidential Fitness Test, a battery of physical feats designed to assess the health of school-age children. The test has since been retired and replaced by the less arbitrary and more forgiving physical fitness test (known as FITNESSGRAM), but it left a significant mark on scholastic history.
"The physical fitness tests students have to take are in fifth, seventh and ninth grades in public schools in California, and it's similar in other states as well," says Marisol Visalli, a San Francisco Bay Area-based physical education teacher and massage therapist. "We are testing to collect data on the five categories of fitness — cardiovascular fitness, muscular endurance, muscular strength, flexibility, and body composition, which is muscle to fat ratio."