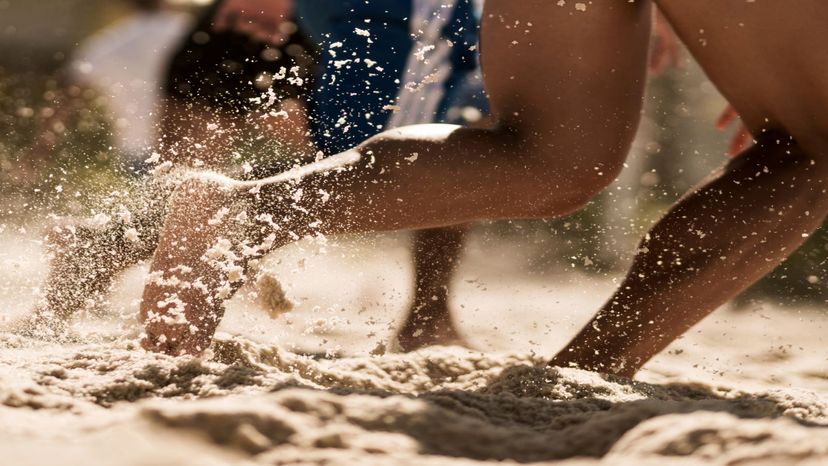 The ancient Greeks found nudity both practical and pleasant, and wore draped garments that could be thrown off within seconds if the need arose. They found that training for athletics while in the buff had its share of benefits, but historical evidence also suggests that students attended lectures without wearing a stitch. A lack of clothing was so commonplace, in fact, that it became part of the Olympic Games' tradition.
The earliest form of the Olympics date back to 1100 B.C.E, and by the seventh century B.C.E., reports show up of Spartans discarding their clothing during competition. When they weren't restricted by clothing, the nude athletes won such a high proportion of contests that other competitors began copying their birthday-suit style. From then on, nudity became part and parcel of the Olympic tradition — until the games were banned by Christian emperor Theodosius in 393 C.E. for embracing polytheism.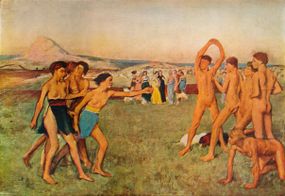 When the Olympic Games were revived 1,500 years later in 1896, nudity was no longer in fashion. From the Olympic Games to professional baseball, playing naked is not the norm. But what if it were? Are there benefits we're missing out on because we wear clothes when we exercise or engage in sports?
These days athletic and exercise clothing is hyper-specialized by sport. Golf clothing has gone from polyester to lightweight performance blends. Crossfit enthusiasts wear specially designed footwear. Runners wear moisture-wicking shorts with built-in undergarments. Athletic shirts infused with antibacterial properties are commonplace.
"Technology has really pushed the whole industry to come out with products really optimized for its purpose—working out, running, biking, whatever it might be," Bjorn Bengtsson, a fashion marketing professor at Parsons School of Design in New York, told Men's Health in a January 2017 interview. "It's not just about going to the gym anymore."
So with the increasingly ubiquitous nature of workout clothes, whether worn while working out or while simply engaging in "athleisure," ditching the duds altogether bares examination, right?