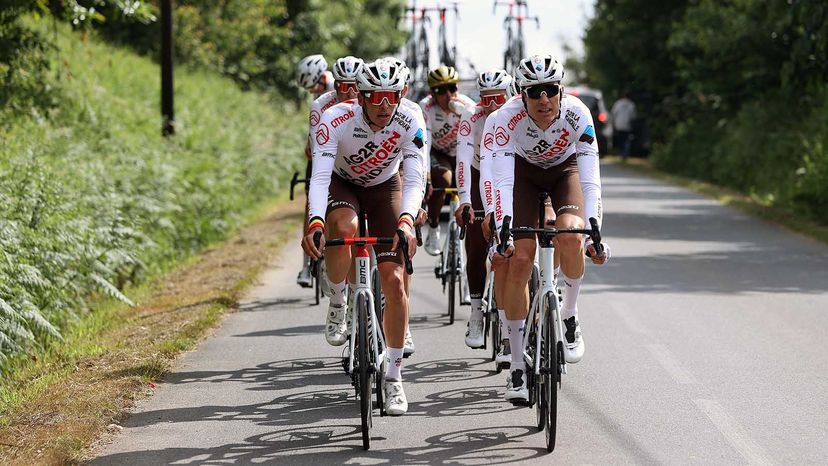 Imagine you begin pedaling from the start of Stage 17 of this year's Tour de France. First, you would bike approximately 70 miles (112 kilometers) with a gradual increase in elevation of around 1,300 feet (400 meters). But you've yet to hit the fun part: the Hautes-Pyrénées mountains.
Over the next 40 miles (64 kilometers) you would have to climb three mountain peaks with a net increase of a mile (1.6 kilometers) in elevation. On the fittest day of my life, I might not even be able to finish Stage 17 — much less do it in anything remotely close to the five hours or so the winner will take to finish the ride. And Stage 17 is just one of 21 stages that must be completed in the 23 days of the tour.
I am a sports physicist, and I've modeled the Tour de France for nearly two decades using terrain data — like what I described for Stage 17 — and the laws of physics. But I still cannot fathom the physical capabilities needed to complete the world's most famous bike race. Only an elite few humans are capable of completing a Tour de France stage in a time that's measured in hours instead of days. The reason they're able to do what the rest of us can only dream of is that these athletes can produce enormous amounts of power. Power is the rate at which cyclists burn energy and the energy they burn comes from the food they eat. And over the course of the Tour de France, the winning cyclist will burn the equivalent of roughly 210 Big Macs.