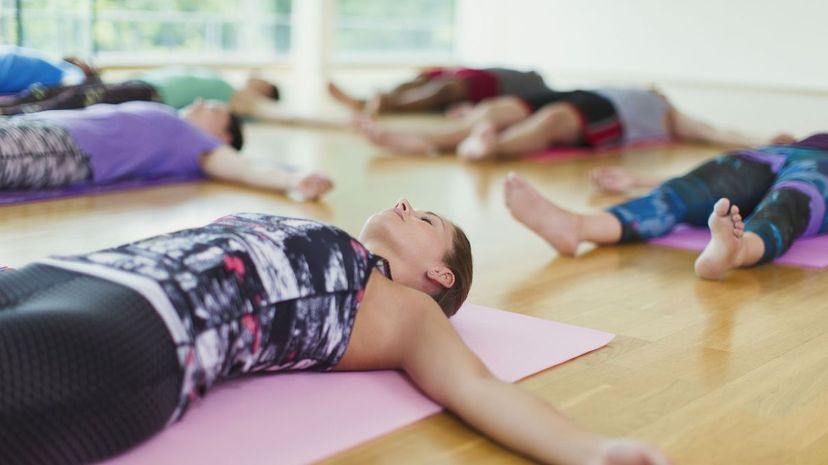 "Crying is one of the highest devotional songs. One who knows crying, knows spiritual practice. If you can cry with a pure heart, nothing else compares to such a prayer. Crying includes all the principles of Yoga." 
—  Swami Kripalvanandji, yoga guru
Somewhere around the start of the 21st century, mainstream America discovered yoga. And with that, a lot of new yogis found themselves crying in public for no apparent reason.
Mind-body disciplines — including yoga, acupuncture, chiropractic and meditation — have gained significant followings in the United States over the last decade or so. But yoga's rise was meteoric: Yoga Journal's annual "Yoga in America" study found that fewer than 2 percent of U.S. adults practiced yoga in 2003. In 2016, nearly 15 percent of Americans over age 18 were engaged in the discipline, and another 34 percent were thinking about giving it a try. During the COVID-19 pandemic, the trend continues, with people hitting the mat in online classes or in their own practice.
Yoga is a tough discipline to define. The National Institutes of Health describes it as a "meditative movement practice" combining "physical postures, breathing techniques, and meditation or relaxation." But it's not really something you do, at least not in the way you do push-ups. It's more a state of mind.
Technically, the highly physical practice that Westerners think of as yoga is just one of a large body of yogic disciplines, some of which are far more spiritual than sweat-inducing. Most scholars trace yoga's roots to ancient Indian religious practices, typically associated with Hinduism. The Sanskrit word yoga means "connection," and holistic-wellness website Big Shakti explains that yoga is "both a state of connection and a body of techniques that allow us to connect to anything." In more concrete terms, the yoga state is variously defined as relaxed attentiveness, balance between body and mind, and tranquility.
Yoga teacher and mindfulness coach Daniel Shankin, who developed the "Applied Mindfulness" approach to well-being, thinks of yoga as "being present."