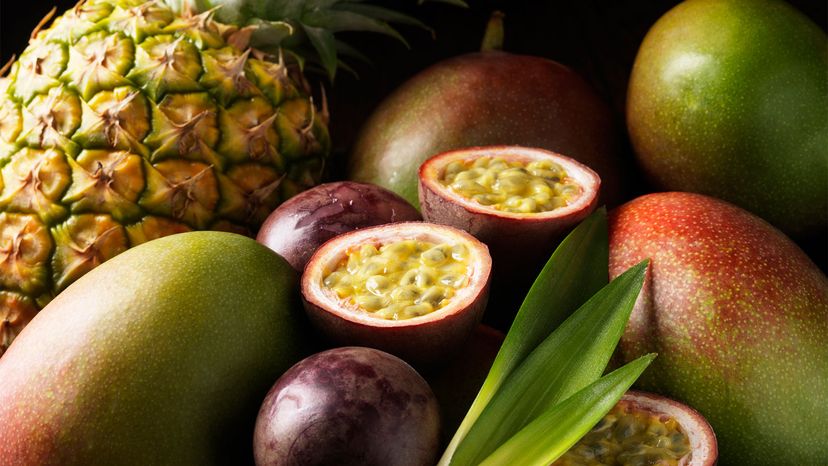 It's a fact that Americans eat too much sugar and too few fruits and vegetables. But some fruits have a lot sugar in them too. The USDA recommends people don't consume more than 12 teaspoons (50.4 grams) of added sugar per day. This is the type found in manufactured sweet foods like candy, sodas and cakes, but also sneakily in ketchup and yogurt. But sugar is naturally present in many others types of foods as well.
"When talking about 'sugar' it's important to keep in mind that all types of carbohydrates become 'sugar' in the bloodstream," says Jedha Dening, nutritionist and diabetes nutrition researcher in an email. "In a sense, natural sugar is not as bad as conventional sugar because it's packaged in a whole fruit that also contains fiber, nutrients, and compounds that are beneficial and assist with the breakdown of sugar."
The naturally occurring sugar found in fruit is known as fructose, and only poses a problem some of the time. "Fructose is only really harmful when consumed in excess amounts, which is difficult to do with whole fruit," says fitness and nutrition coach Ashlee Van Buskirk, of Denver-based Whole Intent in an email. "Fruit is not the enemy. In fact, fruit is necessary for a healthy diet."
There are some people for whom fruit-related sugar can be problematic, however. "For a healthy person fruit is fine to include but for someone with diabetes or fatty liver, higher sugar fruits are best excluded due to the higher carbs, sugar and fructose," says Dening.
So, whether you're living with one of those ailments or just trying to reduce calories, you may want to watch how much you eat of the following fruits.